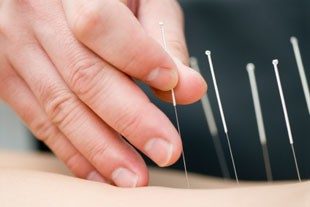 Looking for an acupuncture clinic in the Golden Valley, MN area? For all of your acupuncture needs, our professionals are here to help. At Advanced Medical of Twin Cities, we are a state-of-the-art facility that believes acupuncture is a holistic healing system that should never be overlooked. Therefore, our providers make acupuncture treatments available to all of our patients in Golden Valley, MN for both routine and acute care.
Acupuncture for The Human Body
Known as a form of Traditional Chinese Medicine, acupuncture can be a controversial topic to our Western culture. However, the results our patients have received makes it hard to debate. Acupuncture is thought to restore balance within your body. There are 350 acupuncture points in the human body that, when utilized correctly, bring flow and proper balance back within the body. This can also be explained in more scientific terms. Acupuncture is also thought to stimulate nerves, muscles and connective tissues, creating blood flow and helping to heal those areas more effectively. Finding a provider who can perform acupuncture safely and effectively can mean some life changing results for your human body.
Acupuncture Treatments | Holistic Care
When you are searching for your acupuncture clinic, it's likely that you have some sort of ailment that has led you to search for relief. When you come to Advanced Medical of Twin Cities, we want to provide that relief for you in the best ways we can. Our acupuncture clinic in Golden Valley, MN will first sit down and listen to your complaints. Our acupuncturist will then examine and assess your problems. We have seen a host of pain related problems as well as other health conditions where our patients have successfully received the results they were hoping for. Whether you have back pain, neck pain or other health conditions like addiction, skin problems or stress, acupuncture can help.
Acupuncture Clinic Golden Valley Minnesota
Not only are we an acupuncture clinic in Golden Valley, MN, but we also offer a wide array of services to help you achieve optimum wellness. From acupuncture to chiropractic care and even massage therapy, we believe that a combination of treatment options provides our patients with the best overall outcomes. If you are looking for a place of healing and restoration, visit us here at Advanced Medical of Twin Cities. For more information about our dedicated medical staff or our acupuncture clinic in Golden Valley, MN, give us a call today at (763) 541-1280.