Nutritionist Golden Valley MN
Nutrition Services for the Twin Cities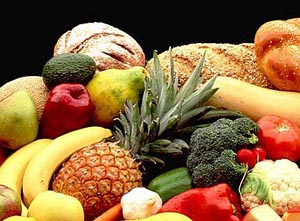 In today's society eating healthy has almost become a cliché; even fast food places publicize "healthy" menus. With this vast quantity of information and misinformation about what a healthy diet is, it may become hard to know and choose a really good diet for you and your family.
At Advanced Medical of Twin Cities we work out a personally designed, easy to follow, nutritional guideline that will get you on your way to good health. We are Minnesota Licensed & Registered Dietitians.
The human body has the ability to heal itself if proper nutrition is part of your lifestyle. Common stresses can increase the load on the body and therefore increase the demand for essential nutrients needed for optimal function.
Here are some of the factors that can bring about a nutritional deficiency:
regular alcohol use
regular coffee use
use of drugs
use of contraception
infection or illness
exposure to air and water pollution
Cigarette smoke
chronic dieting
surgery
injuries or wounds
exposure to pesticides
poor digestion
pregnancy
increased emotional stress
increased occupational stress
What is a nutritional deficiency? It is simply the lack or scarcity of a certain nutrient that the body needs to operate correctly. When a nutritional deficiency is present the body is more prone to illness and disease.
For example the following chronic diseases may be caused by nutritional deficiencies:
coronary artery disease
obesity
diabetes
hypertension
cancer
stroke
What our nutritionists do is find the exact nutritional deficiencies you have and provide you with a simple plan to compensate for them.
Good nutrition can positively affect your health and help reduce the risk of disease.
We also have a dietitian on staff and provide weight consultations and treatment.
Treatment Plan
Nutritional care at Advanced Medical of Twin Cities is an integral part of the total care for our patients.
We start with a nutritional consultation and gather full information with a comprehensive nutritional questionnaire. Our specialized nutritionist then thoroughly reviews the results and prescribes an individualized nutrition plan for the patient.