Work Injury Treatment Golden Valley MN
Injuries at the Workplace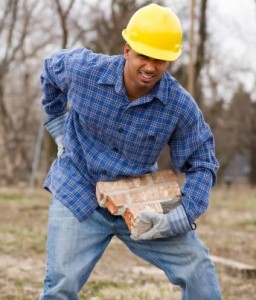 Injuries at work are more common than we would like them to be. Due to repetitive stress or heavy work loads, conditions such as carpal tunnel or lower back pain often arise. Chiropractic care offers effective solutions and relief, free of drugs and surgery. Chiropractors find conditions traditional medicine overlook.
Ignoring injuries and attempting to work through them will only make matters worse! It is important to take measures to avoid an injury, and if you are injured to take care of your body properly.
Prevent Future Work Injuries
Keep in mind how important ergonomics are. Setting up your chair or workstation in a way that minimizes stress and pressure on your body is vital.
Lift boxes and other objects with proper form. Bend and use your legs, not your back.
Be sure to keep your work area neat and organized.
If you are suffering from a work related injury Contact us today!