Minneapolis Acupuncture Treatment
Acupuncture Treatment for the Twin Cities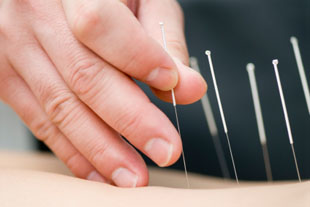 Acupuncture is part of a system of healing known as Traditional Chinese Medicine (TCM), which dates back over five thousand years. TCM is not only the oldest professionally recorded system of medicine on the planet, it is, the system of medicine that has treated the largest number of people in the history of mankind. As a system, Traditional Chinese Medicine includes the use of acupuncture, herbal remedies, massage, nutrition and lifestyle to stimulate the body's innate healing abilities to restore health and balance. Acupuncture has multiple uses; here is a list of some of the areas acupuncture can help with:
Addictions
Allergies
Ankle Swelling
Arm and Shoulder Pain
Arthritis
Attention Deficit Disorder
Back Pain
Bed Wetting
Blood Pressure
Bronchial Conditions
Bursitis
Carpal Tunnel Syndrome
Circulatory Issues
Colds
Colitis
Constipation
Cough
Depression
detoxification
Diarrhoea
Diverticulitis
Dizziness
Emphysema
Fatigue
Fibromyalgia
Flu
Gall Bladder Disorders
Gas
Gynecological Concerns
Hay Fever
Headache
Heart Problems
Hemorrhoids
Hip Pain
Immune System Deficiency
Indigestion
Infertility
Injuries
Insomnia
Joint Pain
Kidney Problems
Knee Pain
Leg Pain, Cramps
Liver Problems
Neck Pain, Stiffness
Stress and Anxiety
Nervousness
Neuralgia
Pain
Pleurisy
PMS
Polycystic Ovary Syndrome (PCOS)
Pregnancy Symptoms
Prostate Problems
Rheumatism
Sciatica
Shingles
Shoulder Pain
Sinus Trouble
Skin problems
Sports Injuries
Stomach Problems
Sore Throat
Thyroid Conditions
Ulcers
Urinary Problems
Whiplash
Some people don't try acupuncture as they think it will hurt, in fact acupuncture is not painful and the benefits from it are many. Call us with any questions on how acupuncture can help you.