Injury Rehab Golden Valley MN
Physical Rehabilitative Treatments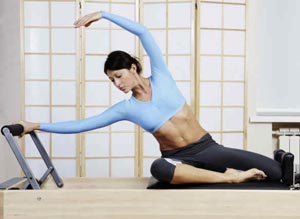 After suffering from an accident or injury there are times when the injured area does not promptly recover its full range of motion or strength. Injury rehabilitation treatment speeds up recovering to a normal condition.
At Advanced Medical of Twin Cities we have the proper equipment and staff to implement a personalized rehabilitation program to accommodate many types of injuries and conditions.
In the cases of auto accident injuries, sport injuries, work injuries, poor posture and/or chronic pain, both correction of joint mechanics and the strengthening of the involved muscles are necessary to achieve optimal performance.
If you have been suffering from an injury that doesn't seem to heal or you have sustained a more recent injury, don't wait any longer, there is no reason to endure the pain when it can be easily resolved. Get a customized exercise rehabilitation evaluation now!
We provide a complete, individually designed treatment plan, including:
A full evaluation by an medical doctor and a chiropractor to address the injury from every aspect
Individualized plan of stretching and exercises
A specialized strengthening program that brings you back to full original strength
Any needed massage therapy to speed up recovery, release toxin and more
Any needed acupuncture therapy
Rehab in our new and complete state of the art rehabilitation center under the supervision of experts in every field of physical rehabilitation
Not only we are the foremost Minneapolis experts in physical rehabilitation but we also offer many financial programs and work with insurances and workers comp to make sure you get the physical help you need.