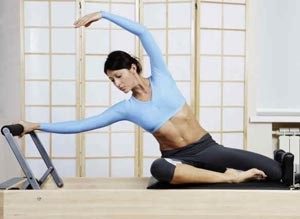 When you're injured at work, your first thought may very well be how am I going to pay for this? The good news is that just like going to the doctor, many chiropractors are covered by insurance companies. And at Advanced Medical of Twin Cities, we're one such chiropractic clinic. As Golden Valley, Plymouth and Minnetonka, MN insurance-approved chiropractors, we work with numerous insurance companies to see that patients get the care they need – at a reasonable price.
Work Injury Treatment Plans
At our chiropractic clinic, we are injury recovery specialists, which means we offer a range of natural injury treatment types that are used for their specific healing and rehabilitation advantages. Not all treatment methods are right for every patient, and that's why we carefully evaluate each patient's history and injury before creating a personalized injury treatment plan. Our treatments include:
Chiropractic Adjustments: Realign your spine to relieve pain and tension, decrease inflammation, improve circulation, and more.
Massage Therapy Services: Much like adjustments, massage therapy can be used to relieve muscular and nervous tension as well as inflammation, helping your body heal more completely.
Acupuncture Pain and Tension Relief: If your injury or pain are connected to nervous or muscular tension, acupuncture may be able to help by targeting specific points in the body's nervous system.
Rehabilitation with Physical Rehabilitative Treatments Exercises and Stretches: Healing from a work injury includes making sure you're able to use your body the way you need and want to on a daily basis. That's where Physical Rehabilitative Treatments comes in!
Nutrition Experts: Sometimes, injuries are exacerbated by nutritional issues. Our nutrition experts can make sure you're getting enough of the "good stuff" so that your body can handle whatever physical and mental strain you encounter at work.
Preventing Work Injuries From Recurring
When you're injured at work, it isn't always an instantaneous injury that's caused by one solitary accident. Although accidents do happen, and these types of work injuries are common, they're not as common as what we call repetitive strain injuries. Another way to phrase this is repetitive stress injuries. Essentially, this means that your injury occurs over a number of days, months, or even years because of repetitive motion in specific areas of the body. For instance, if you do the same job five days a week, lifting the same objects, sitting the same way at your desk, or moving your body in the same way, the repetitive and near-constant use of muscles in your body can cause injury over time. You won't see it coming; but you can help prevent it.
Insurance Approved Work Injury Rehabilitation Facility Golden Valley
Just as we can treat work injuries with chiropractic care, we can also help you prevent repetitive stress work injuries with preventative chiropractic treatments, including spinal adjustments, massage therapy, acupuncture, rehabilitative exercises and stretches, nutrition help, and more. To find out more about our insurance-approved chiropractic work injury treatments, contact the Golden Valley, Plymouth and Minnetonka, Minnesota injury specialists of Advanced Medical of Twin Cities today at (763) 541-1280.