Mechanical Traction Services in Minnesota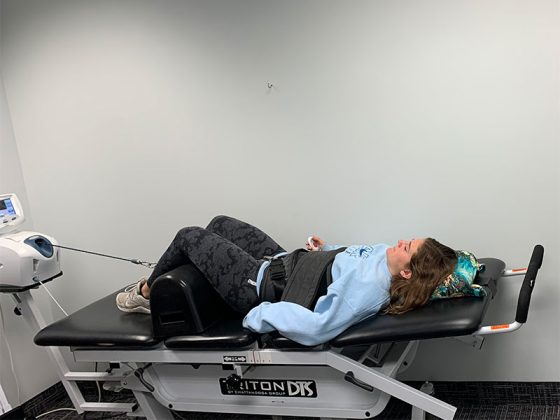 At Advanced Medical of Twin Cities, we're constantly looking for new technologies to help provide our patients with the highest level of holistic medical care possible. One such treatment method is traction therapy. We've recently added a new traction therapy table and are extremely excited to introduce this revolutionary treatment option for you and your family. If you have any questions about this new treatment option, don't hesitate to reach out to us today by phone at (763) 541-1280.
What is Traction Therapy?
Traction therapy is a common chiropractic care treatment that is used to help relieve pain in the spine and other joints. This therapy involves the use of a mechanical device to provide gentle and steady traction to the affected area. This traction can help to stretch and strengthen the muscles and joints, and can also help to reduce inflammation.
How Does Traction Therapy Work?
Traction therapy is a type of physical therapy that uses mechanical force to stretch the spine. This force is created by either a machine or manually by the therapist. The goal of traction therapy is to relieve pain in the back and neck by decompressing the spine. This type of therapy can also be used to treat herniated discs, sciatica, and scoliosis.
One study found that patients who underwent traction therapy had a significant decrease in pain after just one session. The study also found that traction therapy was more effective than electrical stimulation or massage in reducing pain.
Another study found that patients who underwent traction therapy for herniated discs had a significant reduction in pain and disability after just eight weeks of treatment.
What are the Benefits of Traction Therapy?
Traction therapy is a type of physical therapy that uses traction to stretch and decompress the spine. This can help to relieve pain, improve mobility, and prevent further injury. There are many benefits of traction therapy, including:
Relief from back pain, neck pain, and headaches
Improved mobility and flexibility
Reduced inflammation
Stimulation of blood circulation
Relaxation of muscles
Traction therapy is an effective treatment for pain relief and can help to improve your overall quality of life. If you are experiencing pain, speak to your healthcare provider to see if traction therapy may be right for you.
How Often Should I Receive Traction Therapy?
Traction therapy can be performed using a machine or by a therapist. The therapist will use their hands to apply gentle pressure to the spine while the machine applies a pulling force.
Traction therapy can be used to relieve pain caused by herniated discs, degenerative disc disease, and spinal stenosis. The therapy can also help to improve range of motion and increase flexibility.
Most people who receive traction therapy will need to have multiple sessions. The number of sessions will depend on the severity of the condition being treated. Reach out to our team to schedule a consultation to discuss more details about traction therapy as well as to layout a treatment plan that's specifically designed based on your needs.
Interested in Learning More About Traction Therapy?
If you're interested in learning more about traction therapy as a whole or our new traction therapy table, feel free to reach out to the team at Advanced Medical of Twin Cities today. We can be reached by phone at (763) 541-1280, or via email through our online contact form.