Advanced Medical of Twin Cities
About Advanced Medical of Twin Cities
Advanced Medical of Twin Cities offers you the services of medical doctors, chiropractors, rehab therapists, and other health care providers working together for your benefit – in one location. In our state-of-the-art health facility, no longer do you have to go from doctor to doctor searching for the treatment that best fits you. We address your health care using a team approach.
Optimal health and reduced disease risk are best achieved when medicine, chiropractic, exercise and nutrition are holistically combined. The doctors at Advanced Medical are committed to helping you and your family achieve an optimum level of health, reduce your risk for disease, and enhance your overall quality of life. It is our philosophy to provide our patients the highest quality of health care in a friendly atmosphere.
Areas we service
We are located in Golden Valley, Minnesota and have been servicing the twin city community since 1981.
Some of the areas we provide medical, chiropractic, massage and more services to are Minneapolis, Golden Valley, Robbinsdale, Crystal, New Hope, Plymouth, St. Louis Park, Edina, Hopkins, Brooklyn Center, Brooklyn Park, Maple Grove, Coon Rapids, Minnetonka, Fridley and Osseo.
Meet Our Staff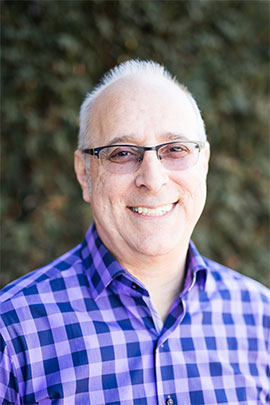 Dr. Arlen J. Lieberman D.C., D.A.B.C.O., FACO
Specialties: Chiropractic Orthopedics, Sports Injuries, Family Health Care, and Public Speaking
Dr. Lieberman is the Founder and Director of Advanced Medical of Twin Cities, PC.
He has practiced comprehensive chiropractic care with concern and compassion since 1981. His undergraduate study was done at the University of Minnesota and he received his Doctorate from Northwestern College of Chiropractic. He earned his Diplomate in Chiropractic Orthopedics a few years later and specializes in Sports Injuries and Family Health Care.
A native of Golden Valley, Minnesota, he is the proud parent of two children, Krystle and Kody, one grandson Charlie, and one granddaughter Aniela. Dr. Lieberman is a National Speaker on Alternative Healthcare, a Past President and active member of the Alumni Association at NWCC and participates in numerous community and professional activity groups. He has treated thousands of patients, including a variety of professional and Olympic athletes; newborns and children; adults and seniors.
"I am here to answer any questions you may have and look forward to helping you optimize your health and life!"
---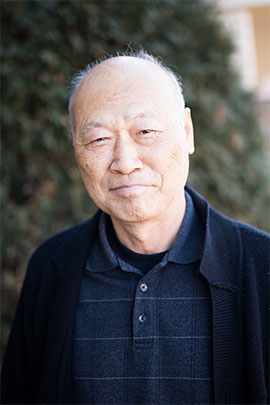 Dr. Wook H. Kim M.D.
Specialties: Family Practice, Obstetrics and Gynecology
Dr. Kim is the co-medical director of Advanced Medical of Twin Cities, PC.
He has been a medical doctor for over 30 years, specializing in Family Practice and Obstetrics and Gynecology.
Dr. Kim received his medical degree at Yom-Sei University in Seoul, Korea. Since then, he has been in private practice and study at St. Joseph Mercy Hospital and Wayne State University in Detroit, Michigan; Boston City Hospital, Boston, Massachusetts; St. Joseph Medical Center, Brainerd, Minnesota; and Robbinsdale Clinic in Robbinsdale, Minnesota. Dr. Kim's extensive clinical experience and expertise is well respected in the medical field.
---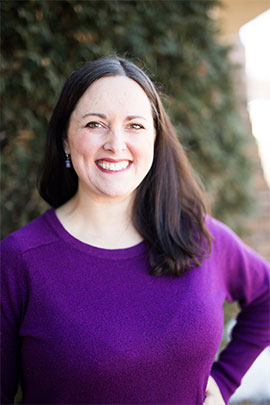 Dr. Krystle E. Lieberman Wall D.C., R.D., L.D.
Specialties: Dr. of Chiropractic, licensed/registered dietitian, and a certified acupuncturist focusing on nutrition, children, woman's health care and sports injuries
Dr. Krystle E. Lieberman Wall DC, RD, LD is the daughter of Dr. Arlen Lieberman.
She graduated in 2006 from North Dakota State with her B.S. degree in Dietetics. She then attended Northwestern Health Sciences University in Bloomington where she obtained her Doctorate in Chiropractic in November, 2009.
Dr. Krystle is not only a chiropractor and dietitian, but she also received her acupuncture certification. Acupuncture can help with pain relief, muscle spasms, relaxation, cravings, and much more!
She currently resides in Maple Grove, MN with her husband Tommy, son Charlie, daughter Aniela, and Border Collie Willa. She enjoys dancing, singing, cooking, and spending time with her family and friends.
"I look forward to sharing my love for health with all of you through chiropractic, nutrition, acupcunture, and more!"
---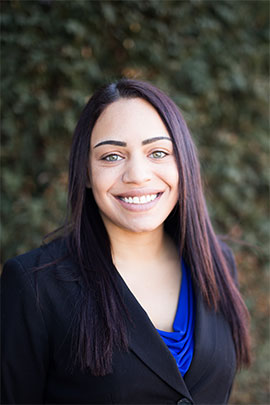 Saundra Machette – PR / Marketing Director
Saundra Matchette is from White Bear Lake, Minnesota, where she played soccer for 11 years. She graduated from Hamline University in 2015 with a Bachelor in Business Administration, and is now pursuing her passion in Marketing at Advanced Medical of Twin Cities P.C. She loves promoting health and wellness!
Saundra currently resides in Minneapolis, Minnesota with her husband Anthony and family of 8 (including the cat and dog)! She enjoys Country Music, Running, Travel, and Fishing. Most important, Football, Fantasy Football and the Vikings! SKOL!
"Let me introduce you to Advanced Medical!" – Saundra
---
Office Hours
Due to COVID-19, our hours may differ slightly each week. Please call 763-541-1280 before coming in.
M
9:00 AM – 12:00 PM
& 2:30 PM – 6:00 PM
T
By Appt Only
W
9:00 AM – 12:00 PM
& 2:30 PM – 7:00 PM
T
Mornings By Appt Only
& 2:30 PM – 6:00 PM
F
9:00 AM – 1:00 PM
S
By Appt Only
S
Closed
Join Our Mailing List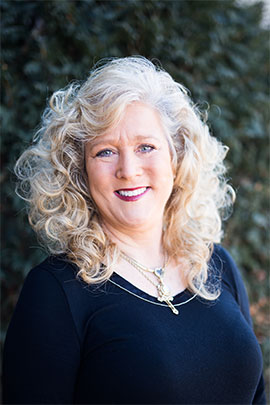 Leonice Hennig
Massage Therapist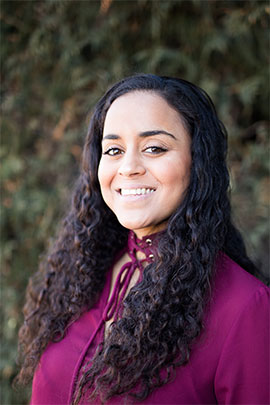 Maydelin Castro
Front Desk Manager