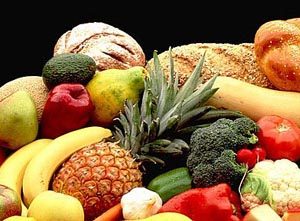 Advanced Medical of Twin Cities offers local nutritional counseling, and we have Registered Dietitians on staff who serve the people of Golden Valley, Minnesota and many other nearby communities. Our staff works hard to address the many different kinds of needs presented by nutritional deficits. It may be tempting to think that nutritional counseling extends only to issues of obesity and perhaps with eating disorders. While those health issues certainly fall into our scope, nutritional counseling includes so much more.
Despite the extensive resources in the United States, nutrition still presents itself as a problem in many people's lives. Some of this is a result of simply not having access to the food needed to nourish our bodies. There is also significant conflicting information in our society about diets, what foods are healthy (and not healthy), so it can be difficult to make decisions about the best diet for you and your family. When it comes to improving the nutritional health of individuals, Advanced Medical of Twin Cities is uniquely qualified.
Common Issues that Cause Deficits in Nutrition
People who have health issues arising from nutritional deficits have more control than they may realize. The staff at Advance Medical of Twin Cities has the expertise to identify any deficits and develop strategies to help you overcome the unique nutritional deficits that are affecting you. Some of the more common issues that cause deficits are as follows:
● Drug and alcohol use or abuse
● Environmental factors, such as air-quality and water-quality issues
● Pregnancy
● Persistent or acute-onset illness and/or infection
● Cigarette smoking and/or ingestion of second-hand smoke
● Digestive issues
● Recent Surgery
● Chronic dieting and/or eating disorders
● Persistent stress
Comprehensive Nutrition Services in Golden Valley, MN
The list above represents just a fraction of the health-related problems that are associated with nutritional deficits. It is important to note that some of the items in the list tend to arise from factors outside of the control of the individual, and others are the result of choices made by the individual. Working with our nutrition staff will allow you to understand more about the causes of your unique presentation of issues. The staff will create a plan to address these issues and will help you overcome, and ideally prevent, the effects of potential chronic problems such as obesity, diabetes, various kinds of cancer, high blood pressure, heart disease, and stroke.
If you live in Golden Valley, MN, Advance Medical of Twin Cities can help you with your nutritional needs. To schedule an appointment, call us at (763) 541-1280.