Breastfeeding Support Services in Minnesota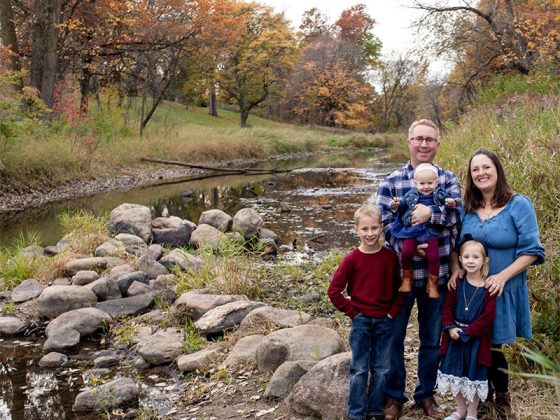 Breastfeeding is a beautiful and natural experience! However, natural doesn't mean easy! Not only is breastfeeding portable and free, benefits of breastfeeding for baby include immune protection for baby, less illness and ear infections, bonding, the "perfect food" made for your baby, improved sleep, decreased risk for obesity as they age, decreased incidence of diabetes and other autoimmune diseases, etc. Benefits for mother include bonding, confidence in motherhood, and decreased risk of multiple health conditions including osteoporosis, breast and ovarian cancer, rheumatoid arthritis, hypertension, diabetes, etc.
Dr. Krystle Lieberman Wall is a Chiropractor, Licensed and Registered Dietitian, Certified Acupuncturist, and Certified Breastfeeding Specialist Lactation Consultant.
As a mother of 3 beautiful children, I have had over 6 years of personal breastfeeding experience. Each of my children brought something new to my understanding and has driven my thirst for more breastfeeding knowledge. Personally, we have made it through tongue ties, nursing strikes, poor latches, under and over supply, donating milk and more. I wouldn't trade any minute I have had nursing my children. The feeling you get when you can supply even a drop of what your children need is so beautiful. I am so excited to EMPOWER and SUPPORT you and your baby!
I have had so much joy in helping others have the breastfeeding relationship they desire. With my background in chiropractic, nutrition, and acupuncture, I am able to help with the breastfeeding experience in multiple ways. As a lactation consultant, I want my patients to feel confident in knowing that they are supported from before baby comes until long after they chose to wean. I am here to EMPOWER and SUPPORT you, your partner and your baby!
Services include:
1 on 1 lactation consultations
In person or virtual lactation check ins
Class and Education opportunities in person and online
Weight checks ins
Why see a lactation consultant:
Support and preparation before and after baby arrives
Latch Issues
Milk supply Issues
Maternal issues such as pain, flat or inverted nipples, clogged ducts, etc.
Breast Engorgement
Pumping support/returning to work
Nipple Confusion
Breastfeeding confidence and support