Minneapolis Chiropractic Services
At Advanced Medical of Twin Cities we provide complete medical and physical health care.
Chiropractic and Physical Healing Services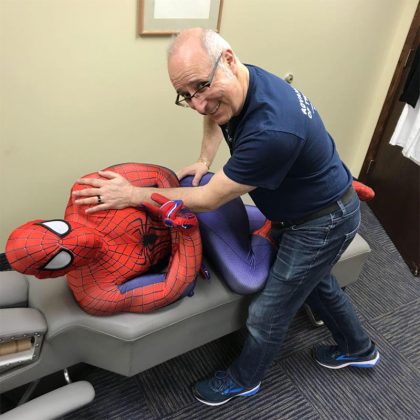 At Advanced Medical of Twin Cities we provide physical health care for the entire family. We are here to help you with a wide variety of healthcare needs in the comfort of one location!  We look at your body as a whole and work on getting to the root of your problems for overall wellness and health.
We are also participating providers with United Health Care, Medicare and Medical Assistance as well as all Auto Insurance and most Workers Compensation plans and have coverage with many other major medical insurance companies.  We are happy to do a complementary insurance check to help you know what is covered at our facility. We have a wide variety of financial plans, so no matter what your budget is we can work with you!  We do what we can to ensure you and your family stay healthy.
Here are some of the chiropractic services we provide:
Chiropractic Care and Adjustments for the entire family
We work with patients from 1 day old to 101 years old!  Chiropractic Adjustments are done to correct misaligned bones and joints which put pressure on your nervous system, and results in an improper functioning body.
We look at how your body is functioning and what we can do to get it to as close to 100% as possible. We don't just want you to not be sick, we want you to be HEALTHY!
There are a wide variety of things that cause a bone to become misaligned including car accidents, slips and falls, birth trauma, poor posture, repetitive motions, work conditions, and more. We have worked with thousands of patients treating these kinds of conditions assisting with a speedy recovery. Chiropractic can also be beneficial to keep you healthy! Even if you have no symptoms, you can benefit from chiropractic care. Chiropractic adjustments can help boost your immune system, prevent future injuries, help with posture, and to maintain your body's function.
Dr. Lieberman and the rest of the chiropractic staff at Advanced Medical Twin Cities are exceptional Chiropractic practitioners in Minneapolis and Twin Cities area.
Injury Rehabilitation
After suffering from an accident or injury, there are times when the injured area does not promptly recover its full range of motion or strength. Injury rehabilitation treatment speeds up recovering to a normal condition.
At Advanced Medical of Twin Cities we have the proper equipment and staff to implement a personalized rehabilitation program to accommodate many types of injuries and conditions.
In the cases of auto accident injuries, sport injuries, work injuries, poor posture and/or chronic pain, both correction of joint mechanics and the strengthening of the involved muscles are necessary to achieve optimal performance. Read More
Pregnancy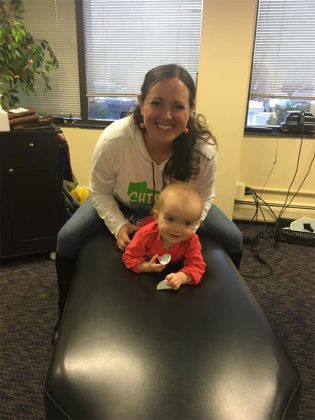 Did you know our doctors are specially trained to treat pregnant women, infants, and children?  Our care during pregnancy can reduce the side effects of pregnancy including pains, swelling, morning sickness and more!  Getting treated during your pregnancy can also reduce the chances of back labor by up to 80%, shorten the length of labor and delivery, and help with baby positioning!
Infants and Children: Why does my child need a spinal check-up?
Birth can be traumatic on a tiny spine – which is why babies can be seen in our clinic as early as day 1!  When you add the developmental stages like supporting the head, crawling, and walking this can cause changes to their spine.  The average 2-year-old falls 38 times per day!!  These types of micro-injuries in the spine can cause many of the unexplained health problems like colic, digestive and sleep issues, ear infections, GERD and more.  Pediatric patients come into our clinic for issues such as ear infections, torticollis, ADD/ADHD, bed-wetting, injuries, general wellness care and more!  Our treatments with infants and children are very gentle!  Some babies even sleep through their appointments.
Call TODAY for a FREE child wellness checkup!