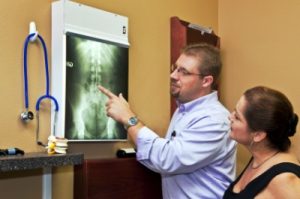 If you have been considering making an appointment with a chiropractor for a spinal adjustment, massage therapy, acupuncture, or any of a number of other issues, we hope you will let our team at Advanced Medical of Twin Cities demonstrate our professional expertise and individual care. Our chiropractic treatments offer relief from stress, pain from sports injuries or car accidents, relief from arthritis pain, and many others. We not only employ the newest and most advanced modern chiropractic treatment methods, we also offer such time-tested and traditional methods as acupuncture. Next to spinal adjustment, acupuncture may be the most familiar chiropractic treatment. We are proud to offer the oldest and the newest treatments for our clients, and prouder still to work with you to determine which treatments will best meet your specific, individual needs.
Experienced and Professional Chiropractic Care, Plymouth, MN
Not only does our staff possess the training, experience, and expertise of certified professionals, our philosophy insists that our staff treat our clients with great care and kindness. We are happy to spend a few extra moments answering all questions you may have about our suggested treatments so that your comfort is maximized. You will also find that we simply love our work, our profession, and the people we have the privilege of serving. Below are some of the conditions we treat with chiropractic adjustments.
➢ Arthritis: By addressing the sources of inflammation in your joints, we can help you decrease pain.
➢ Automobile injuries: Whether you are suffering from whiplash, spinal misalignment, or other injuries from a car accident, we are well set up to help you recover from them.
➢ Headaches: The causes of headaches can be confounding. We will work with you to determine the cause or causes of your headaches and address them with a range of treatments, from massage to spinal adjustment.
➢ Injury rehab: If you are in need of a more regimented approach to recovery, we can certainly help you.
➢ Low-back pain: You know that if your low-back pain is severe enough, every aspect of your life is affected. Chiropractic treatment is often ideal for reducing and eliminating low-back pain.
➢ Nutrition: A holistic approach to our health includes attention to proper nutrition. And chiropractic health is often achieved more quickly when we pay attention to our nutrition.
➢ Workplace injuries: If you lift heavy objects for a living and got hurt doing so, or if you simply took a bad fall at your job, we can get you back on the road to recovery.
If you do not see yourself in this short list below, we hope you will contact us and ask about how we might be able to help you. Call us at (763) 541-1280 and we will be happy to set up a time to meet you.