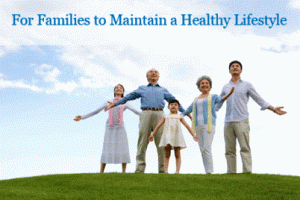 An issue that affects you or a member of your family's wellness may not be simple enough to be fixed by a single, simple response. The team at Advanced Medical of Twin Cities has built a practice offering a full range of treatment options for the wide array of wellness-related issues that our clients come to us with. Our success in increasing the wellness of our clients starts with understanding our clients as a whole person. One of our essential missions is to treat the whole individual and get to the root of the problem, not just their symptoms to achieve optimal wellness. Located in Golden Valley just of Duluth Street.
Treating The Cause Rather Than Only Your Symptoms
Rather than mask the discomfort and pain that a client is experiencing, we seek to get to the cause of the issues and help you resolve it. Many of our clients seek our chiropractic services for back or neck pain, for headaches or after a car accident or fall. This is certainly an area of specialty for us. For many of our clients, a combination of chiropractic, massage, and acupuncture provides a comprehensive approach that resolves most physical or structural issues that are impacting the quality of life of our clients. However, for other clients, they may benefit from chiropractic, massage, and acupuncture, and also changes to their nutrition. Advanced Medical of Twin Cities is unique in that we have a wider range of treatment combinations for our clients than many other similar services, and as a result we are more quickly able to get to the cause of the issue(s) you face.
Chiropractic Treatment And More In Minnesota
Advanced Medical of Twin Cities offers safe and effective chiropractic care, massage therapy, and acupuncture, as well as services related to nutrition and stress reduction to restore and optimize the health of our clients. Our services are aimed at getting to the root of the problem, not merely treating the symptoms. We have found that our comprehensive approach to client overall health and wellness also helps increase the success of our other treatment options. For some clients, the Big Three (acupuncture, massage and chiropractic adjustment) will get them to feeling significantly better. We strive to help you feel like you are at one hundred percent, so we will listen to you and work together until you feel that way! If you have questions or would like to schedule a visit or take that first step toward better health, call us today at (763) 541-1280.