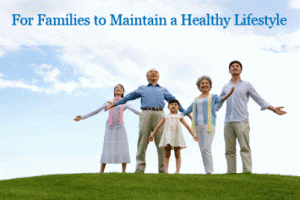 Wouldn't it be nice to have a medical practice that could provide effective medical treatment for the whole family? Whether you have a young kid recovering from a sports injury or an elderly parent looking for natural relief from their arthritis pain, our team at Advanced Medical of Twin Cities can help your entire family achieve pain relief naturally. We are proud to offer effective chiropractic services for the whole family.
One of the reasons that chiropractic care is continuing to become more and more popular is because it is a safe form of medical treatment. You don't have to rely on any pain medication, and you will not have to go through an invasive procedure that requires a long recovery. Chiropractic care is an effective way to achieve natural pain relief. Through our chiropractic adjustments and manipulations, our chiropractic experts will work to get your spine back into proper alignment. Once the body is back in proper alignment, you'll be able to experience natural pain relief from the injury or medical condition that you or your family member are dealing with.
Effective Treatment For A Variety Of Conditions
Chiropractic care is extremely effective for a variety of conditions, making it the perfect holistic treatment option for the whole family. Chiropractic care is a great recovery option for sports injuries, back pain, car injuries, work injuries and even stress. Additionally, chiropractic care has been found to be a highly effective form of natural pain relief during a pregnancy, and it is also great for those struggling with arthritis.
Personalized Chiropractic Care
At Advanced Medical of Twin Cities, we are committed to creating a personalized treatment plan for everyone in your family. One treatment plan may solely focus on chiropractic care, while another treatment plan may also incorporate other holistic treatment options like acupuncture and massage therapy. We take the time necessary upfront to get a true understanding of the pain you are experiencing so that we can develop the perfect treatment plan for you.
The search for a medical practice that is great for the whole family can stop now that you have found Advanced Medical of Twin Cities. Whether you have a kid or parent in need of holistic medical care, our staff has you covered. To learn more about our effective chiropractic services for the whole family, give our medical professionals a call today at (763) 541-1280.