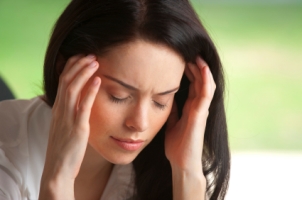 At Advanced Medical of Twin Cities, we regularly treat patients dealing with whiplash. Unfortunately, some of our patients delay their whiplash treatment, which can cause the potential for additional pain and injury down the road. So, if you've recently been involved in a whiplash injury, the sooner you get medical attention, for even a small accident, the better. Our team of MN chiropractors specializes in effective whiplash treatment and we're eager to serve you today!
The Dangers of Untreated Whiplash
Whiplash is a condition that can easily be managed as long as it is caught early. Whiplash symptoms may not be visible for the first few days after an injury, but that doesn't mean you are in the clear. Your best bet is to set up an evaluation with our dedicated staff at Advanced Medical of Twin Cities. If you ignore your injury, even after a small accident, you may risk more significant damage to your body. Some injuries that can occur from untreated whiplash include the following:
Chronic Headaches
Muscle Spasms/Inflammation
Temporomandibular Joint Dysfunction (TMJ) Disorder
Pinched Nerve
Arthritis
Chronic Pain Syndromes
Chiropractic Care for Whiplash Injuries
In the past, many individuals have never achieved full recovery from a whiplash injury. They've grown accustomed to the pain and live their life daily dealing with the injury. At Advanced Medical of Twin Cities, we don't want that for any of our patients. Once you make the decision to seek care from our team of chiropractic experts, we'll handle the rest. We'll take time to get a detailed evaluation of your whiplash symptoms. From there, we'll incorporate our holistic chiropractic services to develop a customized treatment plan focused on getting your body back to full strength. Rest and pain medication simply isn't enough to overcome this condition. Getting you back to your pre-injury status is a goal for our chiropractors. Chiropractic manipulations and adjustments have proven to effectively treat whiplash injuries, while also providing natural pain relief as well.
No matter how small an accident you may have been involved in, it is extremely important that you seek a medical evaluation for your potential whiplash injury. The sooner that you get medical attention, the better. If you're in the MN area, our chiropractors at Advanced Medical of Twin Cities are here to help you recover from whiplash every step of the way. To set up a whiplash evaluation, give us a call today at (763) 541-1280.