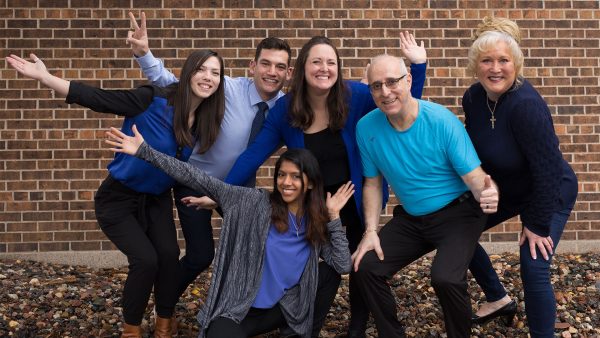 Your family's health is your top priority. The staff at Advanced Medical of Twin Cities shares that goal and will work with you to ensure that each of you has the best, most comprehensive treatment possible. We offer complete physical and medical care to our clients, no matter what age or condition. We can treat the adults, teens and children in your family. We can help you during stressful times like after an auto injury, after a fall, a sports injury or even during pregnancy.
Integrated Healthcare for your Family
Advanced Medical of Twin Cities offers noninvasive and highly effective treatments that are tailored to the needs of you and your family. Chiropractic adjustments, general family medical care, injury rehabilitation, massage therapy, nutritional support services and acupuncture are just some of the treatments that we offer. Each treatment plan is developed to match your unique needs or your injury with the goal of helping you achieve optimal health. We do not simply want to treat your illness; we want to prevent future injury and illness and help you be more healthy. Our treatments relieve the stress on your body, which can make a recovery much longer and more difficult. This holistic approach promotes healing within your body and encourages you to feel better without the help of over the counter or prescription medications.
Personalized Treatment Approach
In addition, our staff will spend time getting to know you and your family so that we can treat you as an individual and/or family member, not just someone presenting with certain symptoms. We take pride in our connection to our clients and believe that this special care allows us to provide you and your family with the best possible integrated healthcare. Over time, your family may encounter many different health issues. We want you to know that you can come to our clinic for a wide range of issues and conditions including headache relief, lower back pain, allergy symptoms, carpal tunnel syndrome, nursing support, workplace injuries, auto accident injuries, sports injuries, arthritis treatment, arm/shoulder pain, attention deficit disorder, stress, blood pressure and other chronic conditions.
Our staff will work to earn your trust so that you feel comfortable and confident bringing your family into our clinic for healthcare. If you live in the Golden Valley, Minnesota area and have any questions or would like more information or would like to schedule a consultation, give us a call at (763) 541-1280.