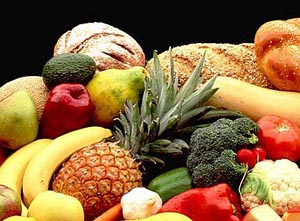 At Advanced Medical of Twin Cities, we are passionate about our patients. We want everyone that walks into our doors to feel much better when they walk out. Through holistic care, our goal is for our patients and our community to achieve optimum health, reduce their own disease risk, and enhance their quality of life. Serving Golden Valley, Plymouth, and Minnetonka, MN, we look forward to having a visit with you! One of the best ways to get on the right path towards health is through nutrition. This is why Advanced Medical of Twin Cities makes nutrition a priority. Forget the fads you see online or the little pills that companies advertise just for profit. Achieving better health starts by simply what you put in your mouth.
Minnesota Licensed and Registered Dietitians
It's funny how fast food restaurants go as far as to claim their healthy alternative menus. However, even when they offer a seemingly healthy salad, it can easily turn into 1000 calories that still somehow leave you hungry. This is not unusual and can be so hard to navigate. Choosing a good diet for yourself can be difficult, which is why you are here. No need to listen to commercials or browse over social media on "fit family" sites. Our Minnesota licensed and registered dietitians break through those fads and get right down to the core of your nutritional needs.
Nutritional Guidelines That Fit Your Lifestyle
At Advanced Medical of Twin Cities, our nutritionists are nonjudgmental, welcoming professionals that will sit down with you and work to find a nutritional guideline that will appropriately fit your lifestyle. Food does not need to be stressful – it can be fun! We want your experience to positively affect your health and improve your quality of life. Our nutritional consultation starts with a comprehensive questionnaire. We want to learn more about you and gather the full information before we jump into a personal guideline for you. We also want to check and make sure that no nutritional deficiencies are holding you back from your goals (alcohol use, contraception, smoking, poor digestion, emotional stress, etc.). Once we see where you are and what your personal goals are, our expert nutritionists will go over your questionnaire and then prescribe a nutrition plan that is individualized specifically for you. They will fill your mind with education and knowledge around your nutrition.
For more information on a nutrition doctor in Golden Valley, MN, contact Advanced medical of Twin Cities today at (763) 541-1280.