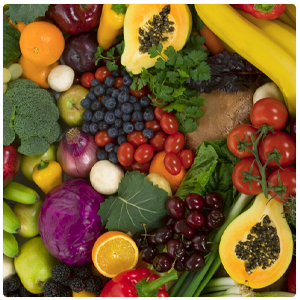 Was your past new year's resolution to eat healthier? Think about what you just ate last week. Has your resolution come into fruition? The truth is that healthy eating is much more difficult to achieve on your own than many people realize. When individuals grow so accustomed to hopping in their car and running through the nearest drive-thru to get whatever food they may be craving, it becomes very hard to adhere to a strict diet. Fast food companies and plenty of other restaurants make eating poorly so easy. The unfortunate point is that only a small percentage of these restaurants have many healthy eating options. The great news however, is that there is still time for you to make a change in your diet. Rather than tackling this new way of life on your own, commit to working with a nutritionist this time around. If you are in the Golden Valley, St Louis Park, Minnetonka or Plymouth, MN areas, our dietitians at Advanced Medical of Twin Cities are eager to help you get over the hump towards eating healthy!
What's the Point of Eating Healthier
With so many yummy, non-healthy food options, what's the point of committing to a healthy diet? Well, one key reason to eat healthy is to help your body heal. With proper nutrition from healthy foods, your body can naturally heal and strengthen on its own. Our nutritionists at Advanced Medical of Twin Cities can help determine which nutrients you may be lacking in your diet and can help introduce new foods that are rich in those particular nutrients. This will also help reduce your chance of illness and even disease.
Nutritional Plan
Nutrition is just one piece of the puzzle when it comes to a healthy lifestyle, but our nutritionists believe it is one of the most important! Regardless of where you are with your diet, we can create a custom nutrition plan that will encourage eating healthier foods on a regular basis. All patients are different, so our in depth consultation will lay the groundwork to creating the perfect treatment plan for you.
So, if your new year's resolution of eating better just hasn't been effective, don't give up! Instead, meet with one of our dedicated nutritionists to come up with an effective plan that will transform the way you eat. Serving Golden Valley, St Louis Park, Minnetonka and Plymouth, MN, give Advanced Medical of Twin Cities a call today at (763) 541-1280 to set up a dietary consultation soon!