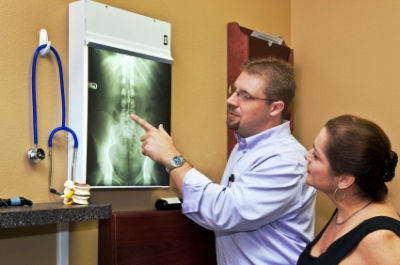 Chronic or persistent pain can be extremely disruptive to our day to day lives. Advanced Medical of Twin Cities provides natural pain relief with safe and effective chiropractic care. Chiropractic treatment offers a natural alternative to the temporary masking of pain we receive from medications. Chiropractic care gets to the source of pain and is an effective means of addressing the pain caused by an enormous number of ailments.
Chiropractic care can relieve the pain caused by:
Arthritis
Back injuries
Bursitis
Carpal tunnel syndrome
Fibromyalgia
Hip joint degradation and injury
Joint inflammation and injury
Neck injuries
Sciatica
Sports injuries
And many more.
The effectiveness of chiropractic adjustments has been studied for many years. Spinal misalignment can be caused by auto accidents, falls, poor posture, inactivity, and loss of muscle mass, among others. Neck pain and headaches also respond well to chiropractic adjustment.
Relieve Pain with Chiropractic Care
At Advance Medicine of Twin Cities, we often combine chiropractic adjustments with acupuncture, Physical Rehabilitative Treatments and/or massage therapy. The unique combination we use in your individualized treatment plan is an effective means of addressing the ailments listed above and can also have other positive health benefits. These benefits include improved circulation, decreased stress and anxiety; and a boost in the immune system that prevents colds and flu. Massage therapy also has the immediate effect of relaxing muscles, improving circulation, and encouraging the immune system to work more efficiently.
Modern chiropractic care is an outgrowth of proven medical practices dating back, in some cases, more than five thousand years. Those traditional practices, which are matched with modern science and rigorous training of the professionals who practice them, result in pain relief. Advanced Medical of Twin Cities offers traditional chiropractic care and modern medical practices. There is great benefit to employing the best practices of both approaches to patient wellness because it gives us the best opportunity to address the underlying causes, rather than merely treating the symptoms of ailments affecting you.
Experienced Chiropractor in Golden Valley
The sheer number of ailments that respond well to chiropractic care is too large to list here. But it is important for you to know that chiropractic care goes far beyond relieving pain from physical injury. If you have questions about how we can help you with the ailment(s) impacting your life, call us at (763) 541-1280.