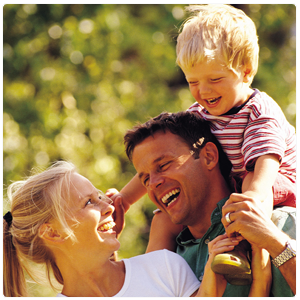 Advanced Medical of Twin Cities is your trusted Twin Cities Family Chiropractor. Chiropractic care can help maintain the health of your entire family, regardless of your age. In fact, it is possible that the chiropractic issues that are discovered in adulthood can be traced back to childhood. The seeds of back pain, discomfort in the hips, painful knees, and many other problematic adult conditions might have been sown while playing sports or jumping off swing sets during your youth. We recommend you consider scheduling regular visits for your entire family with our team at Advanced Medical of Twin Cities.
Chiropractic Care for your Entire Family
Chiropractic care is an excellent way of treating conditions you are dealing with now, and it is an excellent way of preventing conditions that you may be prone to. As you may know, chiropractic care is more than just a means of adjusting the spinal column. The many components of chiropractic care serve to encourage the body to unleash its powers of self-healing. For example, deep tissue massage is a technique that realigns the deeper layers of muscle tissue. In addition to realigning the muscle tissue, the process releases the toxins that have built up in the muscle tissue, which in turn encourages your immune system to attack those toxins. When your immune system works in this manner, it gets stronger. And when your immune system is strong, your body is better able to fight off all kinds of illnesses.
Advanced Medical of Twin Cities offers a full range of chiropractic care for all of your family members. Our staff is equipped to respond to acute injuries and longer-term chronic conditions, and it is a virtual certainty that regular chiropractic care will help you improve your quality of life. Our staff is experienced, well trained and good at determining the best combination of treatments for you and your family members. For example, if you are over forty and are still active, whether in sports or other activities, you may benefit from spinal adjustment and massage therapy. If you have a child in good general health, massage therapy may be the best introduction to chiropractic care, with no other treatment needed right away.
Schedule an Appointment with a Twin Cities Family Chiropractor
Our care recommendations—such as spinal adjustment, massage, acupuncture, or nutritional adjustments—are based on the knowledge we acquire about you, your lifestyle, and potentially influential factors such as recent falls or accidents. We provide excellent chiropractic care, and this begins with listening to you. If you live in the Twin Cities area, call the team Advanced Medical of Twin Cities at (763) 541-1280 and we will be happy to schedule some time for you and your family.