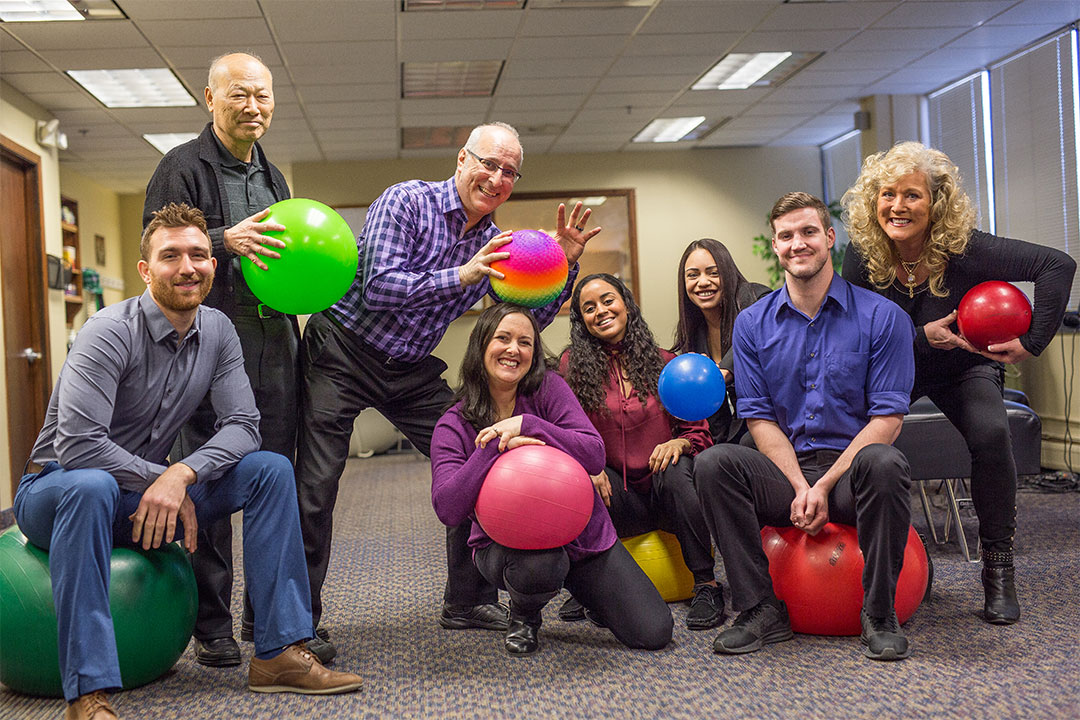 Advanced Medical of Twin Cities offers you the services of medical doctors, chiropractors, rehab therapists, and other health care providers working together for your benefit – all in one location. Our team is highly skilled, impeccably trained, and thoroughly experienced healthcare providers. Few if any other Minnesota health care services are able to offer such a wide variety of professional perspectives who can offer integrated, multidisciplinary care.
Comprehensive Medical Diagnosis and Treatment to Benefit You
Our work begins with the belief that you are capable of overcoming the health challenges you are facing with the care and proven medical techniques that we offer. A central principle of chiropractic care is that, by aligning your body by means of such proven techniques as chiropractic adjustments, massage therapy, and acupuncture, pressure is taken off of your nervous system. By reducing the pressure that builds up on your nervous system, your body is better able to fight off infection and heal from a wide range of musculoskeletal injuries.
That central principle of chiropractic medicine is well-proven and understood. Our team of medical professionals has provided relief and encouraged healing in many of our clients. To have access to such a wide array of medical professionals, each of whom brings a unique perspective to their specific discipline, is simply not something many other healthcare providers can provide.
Experienced Twin Cities Healthcare Providers
Clients who have benefited from our services have come to us after having suffered injuries at work from automobile accidents and from playing sports. Our clients also experience pain from stress-related headaches, migraines and arthritis. We have been successful in our treatment of their conditions because of the versatility of our medical professionals and the specific skills they bring to our practice. Their medical versatility allows the staff to create highly specific and individualized treatment plans for our clients. Your treatment plan, created in consultation with our staff, could offer a unique mix of the following treatments:
Chiropractic adjustment. Arguably the best known aspect of chiropractic care, the adjustment, is an important first step for many on their road to recovery.
Massage therapy. Massage therapy is a powerful tool when used in combination with chiropractic adjustment, but there are times when it is offered on its own. It is an effective tool for reducing stress.
Acupuncture. One of the oldest proven treatments known to humanity, acupuncture, employs fine needles at specific locations on the body to relieve pain and encourage the healing process.
Advanced Medical of Twin Cities' medical professionals are ready to help you. To schedule an appointment, call us at (763) 541-1280.