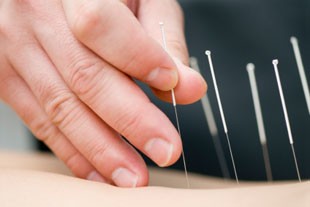 Unfortunately, millions of Americans suffer from back pains at any given time. There are many varying treatment options available for back pains, and there is no "one size fits all" treatment model. It is worth noting that acupuncture is amongst the most popular treatments for relief of back pains and for a means of improved mobility. The chiropractic team at Advanced Medical of Twin Cities can help you see the benefits of acupuncture and the benefits that you can expect.
Acupuncture is an ancient form of therapy where small needles are placed on the bodily trigger points. Trained specialists carefully insert needles into the trigger points, which allows them to change the flow of hormones and signals that move throughout the body. Since nerves carry pain signals from your back and other areas of the body to your brain, treating these nerves with acupuncture can help reduce or eliminate those pain signals.
Benefits Of Acupuncture For Back Pains
When it comes to back pain there are many benefits of acupuncture treatment from a chiropractor. The main benefits you can expect include:
● Stress Relief. One of the biggest benefits of acupuncture is reduced stress. With the needles targeting trigger points that adjust the flow of hormones in the body, you can feel your stress disappear.
● Pain Relief. When targeting the nerves that carry pain signals to the brain you can get significant benefits from acupuncture treatment. Reduced pain allows for a higher quality of life, and lets you move more freely.
● Improved Circulation and Oxygen. Acupuncture can help improve your circulation and the flow of oxygen throughout your body, helping you to recover more quickly from injuries and illnesses.
Pain Relief Without Prescription Medications
Acupuncture has been proven to help relieve pain caused by a wide variety of health conditions including neck and shoulder pain, back pains, chronic migraines and tension headaches, and sciatica – all without considering surgery or adding prescription opioids and medications to your daily routine. This makes acupuncture a viable option for those that seek relief without having to take medications.
Acupuncture Services In Golden Valley Minnesota
Like all our chiropractic care services, acupuncture treatments can be used individually or as a part of an individualized chiropractic treatment plan. To find out more on how acupuncture can help you, contact our acupuncturists in Golden Valley at (763) 541-1280 to schedule an appointment.