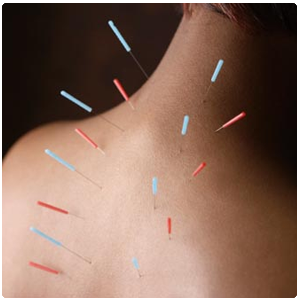 If you've never received acupuncture treatments and you're wondering whether you could benefit from acupuncture, it's best to speak to an experienced natural medicine doctor. Acupuncture can have a long list of benefits for many individuals suffering from chronic pain, injuries, and a wide range of biochemical and physiological conditions and diseases. As a form of Traditional Chinese Medicine (TCM), acupuncture has been used for thousands of years to treat a long list of maladies, and it's become recognized in the medical and natural medicine communities as a reliable form of treatment. If you're looking for an acupuncturist in Golden Valley, St Louis Park, Richfield, Minnetonka or Plymouth, MN, Advanced Medical of Twin Cities is the place for you. With a mix of natural medicine doctors and practicing physicians, you can bet on receiving the best possible treatment from professionals who have the training and experience to perform acupuncture treatments.
Uses and Benefits of Acupuncture Treatments
The benefits and uses of acupuncture are almost endless. There are simply too many benefits of acupuncture to list them all, but there are several common uses of acupuncture that many of our patients have benefit from in the past. These include diseases, disorders and conditions; pain; and injuries such as:
• Addictions
• Allergies
• Flu, colds, sore throats, sinus trouble, bronchial conditions, and immune system deficiencies
• Headaches and migraines
• Depression, anxiety, stress, and other mental strains
• Chronic neck, back, arm and shoulder, leg, and joint pain
• Stiffness throughout the body
• Digestive issues, including constipation, diarrhea, indigestion, ulcers, colitis, and more
• Thyroid conditions
• Urinary problems
• Injuries and inflammation
• Infertility, PMS, and pregnancy
• Insomnia
• Disorder and problems in several organs, including the kidneys, liver, gall bladder, ovaries, and more
• Circulatory system issues
If you're suffering from one of more of these issues, or if you're suffering from an issue that you believe may be treated with acupuncture, reach out to our natural medicine doctors to find out how acupuncture treatments could benefit you. Because of the nature of acupuncture, it has overarching positive effects on the human body, regardless of the pains or conditions you're living with, and you may find that acupuncture could benefit you in more than one way.
Personalized Acupuncture Treatment Plans
One of the benefits of coming to a chiropractic natural medicine center with a practicing physician is that you'll receive holistic healthcare treatments that are tailored to your body and mind's needs. With several treatment types available, you can count on achieving full-body wellness when you come to Advanced Medical of Twin Cities, so whether you're just here for acupuncture or you're looking for a more comprehensive natural medicine treatment plan, we can help. We'll begin by creating an individualized acupuncture treatment plan that includes specific treatments targeting your issue areas over the course of several acupuncture appointments. If you're looking for an acupuncturist in Golden Valley, St Louis Park, Richfield, Minnetonka or Plymouth, Minnesota, contact us today at (763) 541-1280 and begin planning your acupuncture treatments.