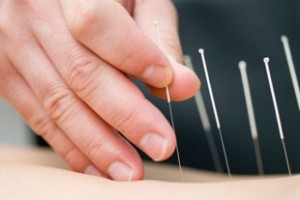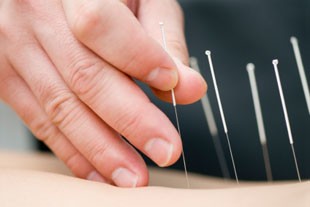 While many people are just starting to catch on to the natural healing treatment of acupuncture, this form of alternative medicine has been around since the Neolithic era (the end of the stone age). As a key component of traditional Chinese Medicine, those of us here in Golden Valley and St Louis Park, MN are starting to utilize it more and more. At Advanced Medical of Twin Cities, we are no stranger to the treatment of acupuncture. While we haven't been doing it for over 5,000 years, our team has got an excellent handle on how it helps to heal and alleviate all types of physical, emotional, and mental ailments.
Common Acupuncture Therapy
A few months ago we had someone come in crying about chronic knee pain. They were training for a long run and as the race was approaching, her knee was not healing. When other methods from other practices did not work, she came to us. Our team was able to diagnose the problem and give her immediate acupuncture treatment. Two weeks later, our patient finished the longest run of her life. Our goals at Advanced Medical of Twin Cities are your goals. In this case, our patient wanted to complete a race. People use acupuncture for a variety of different reasons. To name a few, here is a short list of the extremely long list of ailments that acupuncture commonly treats:
● Addictions
● Back Pain
● Carpal Tunnel Syndrome
● Constipation
● Diverticulitis
● Emphysema
● Fatigue
● Gynecological Issues
● Headaches
● Hip Pain
● Injuries
● Insomnia
● Knee pain
● Neck Pain
● Stress
● Pregnancy symptoms
● Sciatica
● Shoulder pain
● Sinus Problems
● Stomach Problems
● Whiplash
How does Acupuncture Work?
One of the biggest reasons that people do not seek acupuncture treatment is fear of the unknown. When you hear the word 'needle,' people generally think of pain. Let's set the record straight here. These needles are thought to be as small as a strand of hair. These extremely small and very thin needles are placed into the skin at different locations depending on your complaints. We pinpoint your problem areas and work to ease the tension and release it from its constraints. We do this by manipulating these needles manually and/or through electrical stimulation.
The largest misconception of acupuncture is that it will hurt. At Advanced Medical of Twin Cities, we put those fears to rest. Our acupuncturist is experienced and has vast knowledge on the art of acupuncture. Our goal is always to decrease your pain and increase your natural wellness.
For more information on acupuncture treatment in Golden Valley or St Louis Park, MN, give Advanced Medical of Twin Cities a call today at (763) 541-1280.