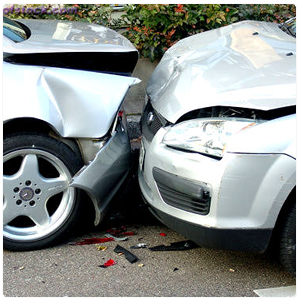 When you're in an auto accident, the last thing you want to worry about is an injury. However, often times, auto accident injuries are unavoidable simply because of the nature of auto accidents. If you've sustained an auto injury, don't wait to seek treatment, hoping you'll heal on your own in time. For many individuals, auto injuries do not fully heal on their own, sometimes leaving behind lasting injuries or side effects. To be sure you fully recover from your auto injury, it's necessary to see the right healthcare professionals so that you have the best chance possible of making a complete recovery.  Advanced Medical of Twin Cities, helps patients in Golden Valley, MN and the surrounding cities, by providing chiropractor, Physical Rehabilitative Treatments and medical doctors all in one clinic. The perfect combination to help you heal.
Types of Auto Injuries
No two injuries are alike, and although there are auto injuries that are more common than others, it's important to know about the different types of injuries you may have sustained so that you're aware of the potential treatments needed. Possible auto injury types include:
• Pinched nerves
• Temporomandibular Joint Dysfunction (TMJ), which can cause jaw pain, "clicking" or cracking in the jaw, lockjaw, and other side effects
• Whiplash, the most common type of auto injury
• Disc degeneration and arthritis changes
• "Slipped discs," or the misalignment of the vertebrae in the spine
• Inflammation or muscle spasms in the neck and/or back
• Chronic pain
• Headaches and migraines
If you've experienced any of these injuries, or you believe you may be experiencing the side effects of one of these injuries, a chiropractic professional and medical doctor should be consulted to ensure your condition isn't serious and that you get the treatment you need.
Common Side Effects of Whiplash Auto Injuries
Because whiplash is the most common type of auto accident injury, it's worth understanding the causes, symptoms, and treatments for whiplash. When in an auto accident, you'll typically be thrust forward as your vehicle breaks, making your head and neck fly forward, away from your shoulders, very rapidly. When this happens, it can cause damage to your spine and muscles in your back, neck, and shoulder. The symptoms and side effects of whiplash can include headaches; pain, soreness, numbness, or tingling in the back, neck, shoulders, and extremities; and other negative symptoms.
Chiropractic and Medical Doctor Auto Injury Treatment Center
If you've live or work in Golden Valley and sustained an auto injury,whether it be whiplash or some other type of auto injury, don't wait to get treated. Come to Advanced Medical of Twin Cities, and let our chiropractors and medical doctors take a thorough look at your injuries. To set up an appointment to treat your auto injury, contact us today at (763) 541-1280.