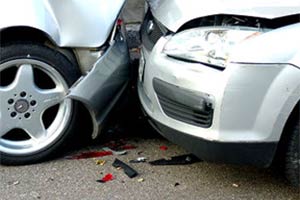 No matter how serious your auto accident may have been, it's important to the health and wellness of your body that you be treated. After any sort of trauma, your body can naturally shift out of alignment, causing both short and long-term problems if gone untreated. Whether you had a simple fender bender in a parking lot or your vehicle was totaled in a crash, Advanced Medical of Twin Cities is here to help.
Pain is Not Normal
Most commonly after a car accident, people experience what's called whiplash. Whiplash happens when the impact of the crash causes your head to jerk forwards or backwards while the motion happening is doing the opposite. This sudden type of force will stretch and tear the muscles and tendons, causing a neck strain and aggravating pain. Many medical doctors will tell you that this pain is normal after an accident and give you a prescription to help ease the symptoms. While whiplash may be common, it is certainly not normal. Without truly healing and repairing the area, long-term damage and pain can occur. People have been known to experience headaches, inflammation, TMJ issues, pinched nerves, disc degeneration and chronic pain syndrome even after the most minor accident where whiplash occurred. If you have been in an accident, don't wait to see us! What may feel like a minor ache now can turn into a world of pain in the future.
Chiropractic Care After an Accident
At Advanced Medical of Twin Cities, we do not just throw medication at you and hope for the best. We get to the root of the problem and work towards natural, holistic healing. Our specialized chiropractors are here to help alleviate pain and get you back on the path towards wellness. Utilizing chiropractic adjustments, they manipulate your spine back into place and align your body once again. After an accident, no injury is considered the same. Our team will utilize a systematic and individualized approach to suit all of your needs. At Advanced Medical of Twin Cities, we provide both medical and chiropractic care to treat your injuries and achieve long-lasting results.
Ready to learn more about our auto injury treatment options in MN? If you have questions or you are ready to make your auto injury treatment appointment today, give us a call. Contact Advanced Medical of Twin Cities today at (763) 541-1280.