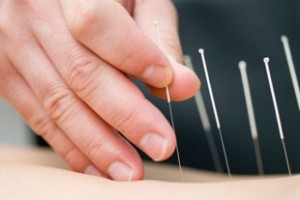 Have you ever wondered about safe, effective, natural therapies for the treatment of anxiety, joint pain, headaches, addiction or carpal tunnel syndrome? One of the oldest forms of Traditional Chinese Medicine techniques involves the use acupuncture to stimulate the body's own ability for self healing. Advanced Medical of Twin Cities provides acupuncture treatments as part of a holistic approach to healing. Often used along with nutrition, exercise, massage or herbal remedies, an acupuncturist can improve the quality of life for patients in our care. The Minneapolis area is home to some of the best acupuncturists who can provide help with pain management and a long list of other health conditions.
Does Acupuncture Really Work?
A therapy that has been used to treat multiple symptoms in human beings for thousands of years must have something of value to offer. Acupuncture provides a natural way to open up and remove disruptions in the flow of energy or qi in the body. A trained acupuncturist understands the complexities in the energy pathways inside of the human body and the ways in which acupuncture can stimulate acupoints to promote the self-healing process. Many insurance companies cover acupuncture therapy for pain relief and other benefits.
Benefits of Acupuncture Treatments
By carefully inserting tiny, sterile needles into specific places in the skin, a skilled acupuncturist can assist your body in its innate ability to heal itself. Acupuncture points are located in various places on your skin along specific pathways. A blockage in the energy pathway can cause a disruption that may lead to pain or illness. Acupuncture can open up the blocked qi and stimulate a healing response that may be evident in the nervous system, immune system, cardiovascular system, endocrine system and digestive system.
Health Conditions Treated by Acupuncture
The list of health conditions and symptoms that can benefit from acupuncture treatments is quite impressive. Below are just a few of the many issues that may be resolved with regular acupuncture treatments.
Addiction
Sciatica
Gall Bladder Disorders
Sleep Issues
Headaches
Arthritis
Digestive Problems
Joint Pain
Allergies
Whiplash
Carpal Tunnel Syndrome
Low Back Pain
Anxiety
Infertility
Depression
Sports Injuries
Nausea, Vomiting, Morning Sickness
Certified Acupuncturist Minneapolis
When administered by a certified acupuncturist, acupuncture therapy is virtually painless and may provide fast relief from pain or other symptoms. Advanced Medical of Twin Cities provides comprehensive approach to wellness and healing that includes holistic healthcare therapies. If you are being treated for pain, insomnia, addiction or allergies, your individualized treatment plan may include natural acupuncture therapy from one of the best acupuncturists in the Minneapolis area.
Contact Advanced Medical of Twin Cities at (763) 541-1280 to schedule an Acupuncture appointment Today!