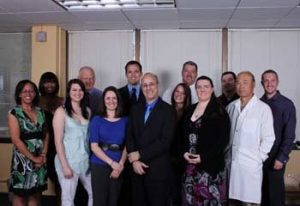 Many people experience day to day pain, especially in the back, neck and core area. This pain can be extremely troublesome, and can even lay you up in bed not allowing you to work, enjoy your daily activities, or even move around your own home to do daily tasks, spend time with your family or pets.
When you are looking for a chiropractor, you want to go somewhere that you can trust. When you work with our team at Advanced Medical of Twin Cities, we offer you the services of not only chiropractors but of medical doctors, therapists and a variety of health care providers. We have a true power team that is here to provide Golden Valley with the true care they need to achieve optimal health. These providers are all located in our state-of-the-art health facility right here in Golden Valley, MN
Chiropractic Care Golden Valley
When you come to our clinic we address your health care using a comprehensive approach with our entire team. We want to help you receive the best care for your unique situation; and that is why we use a well-rounded approach to allow us to understand what is happening and address the root of your problem. If you are looking to achieve optimal health and reduce your risk to disease, a well balanced health care plan that includes, chiropractic, exercise and nutrition will allow you to live a balanced life.
Natural Health Care Facility Golden Valley
It is our belief that you can achieve optimal health by taking a natural, drug-less approach to helping our patients reach their health goals. We believe that our bodies are built with that ability to heal themselves, and sometimes they need some help to do so. That is why we have created an environment to facilitate natural healing. Our nervous system controls each cell and organ in our body, when we focus our attention to the health of our spine, we are able to then better our overall health. Not only are we the foremost Minneapolis experts in physical rehabilitation but we also offer many financial programs and work with insurances and workers comp to make sure you get the physical help you need.
Our doctors at Advanced Medical of Golden Valley are committed to helping you achieve your optimal health and reduce your risk for disease and other ailments. We want you to have live the best life that you can, and that is why we are here to facilitate that. It is our philosophy to provide our patients the highest quality of health care in a friendly atmosphere.