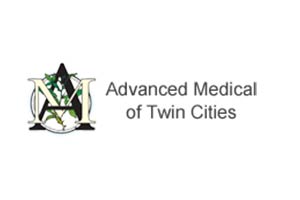 When it is clear that the back pain or neck pain you have been experiencing is not going to go away on its own, there is no better way to find relief than to seek the help of a chiropractor. Advanced Medical of Twin Cities offers chiropractic care that provides relief and healing from a wide range of issues and a wide range of causes.
For many injuries—from those that occur while playing sports, to falls at work, and to repetitive motion and impact injuries—the combination of chiropractic care, massage therapy, and acupuncture cannot be topped. Chiropractic care helps the body get back into balance by realigning the spine. Correcting spinal alignment is a good first step in relieving the pain that so many people experience in their backs and necks. It is necessary to long-term spinal health in part because it encourages better posture. Better posture means that the spine and the muscles that support it have a better chance of remaining in balance with each other. Over time, though, that balance can be lost, which leaves you vulnerable to reinjury.
Non-Invasive Treatment Options For Pain Relief
To maintain spinal health and relieve the stress experienced by the muscles around the spine, we often recommend massage therapy as an important second step in the recovery process. Massage therapy works in conjunction with chiropractic adjustment; the trauma that is causing you pain may be located not in your spinal column but in the muscles surrounding it. For that reason, helping those muscles relax can be an excellent way to find pain relief. The third piece of the puzzle that we often recommend is acupuncture. The combination of chiropractic adjustment and massage therapy is a powerful means of providing relief from the injury you have suffered. Acupuncture is an excellent means of reducing inflammation in the area of the injury, which can further reduce pain and discomfort. However, the greatest benefit of acupuncture when used in conjunction with chiropractic adjustment and massage therapy is that it encourages the body's natural healing mechanisms to go to work.
Comprehensive Chiropractic Care in MN
Back injuries and neck pain can be extremely uncomfortable. It goes without saying that they can limit mobility and, in more severe cases, can be completely debilitating. The staff at Advanced Medical of Twin Cities has the knowledge of the body's systems and these very important means of comprehensive and non-invasive treatment to help you find relief from the pain you are experiencing. Call us at (763) 541-1280 to schedule an appointment.