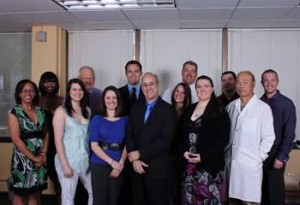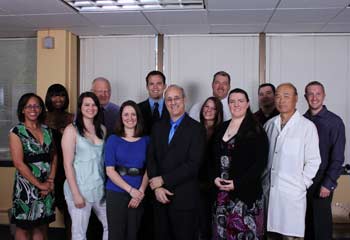 If you are in the Golden Valley, St Louis Park, Plymouth or Minnetonka, MN areas, it is time to put down the pain medication and make a conscious effort to heal naturally. At Advanced Medical of Twin Cities, we understand that muscle pain can be extremely painful. However, all that pain medication is doing is masking the underlying issues. Commit to chiropractic care as a holistic approach to natural pain relief.
The Background
For some individuals, chiropractic medicine may be an entirely new concept. Over time, your bones and joints may become misaligned. In turn, this can cause pain that you are left dealing with on a daily basis. Your body can become misaligned due to a variety of reasons such as a car accident, sports, bad posture, pregnancy, etc. Chiropractic care focuses on chiropractic adjustments, which are designed to bring your body back into proper alignment. In turn, this reduces the pressure placed on your nervous system and reduces the pain that you are dealing with on a regular basis.
The Perks of Chiropractic Adjustments
Sure, chiropractic adjustments can definitely help individuals when they are dealing with pain, but that is not the only time that this type of natural medicine can be helpful. Chiropractic adjustments can actually strengthen your immune system, reduce the risk of future injuries, strengthen your posture and help you maintain a healthy lifestyle. Even if you aren't experiencing pain, setting up regular chiropractic maintenance is a great way to stay healthy and keep your body thriving at all times.
Chiropractic Services St Louis park
Chiropractic care is incredibly effective on its own. There are other pain relief services that can supplement chiropractic care that many of our customers take advantage of. Other holistic medical services that we offer include:
● Massage Therapy – At Advanced Medical of Twin Cities, our certified massage therapists can help reduce muscle spasms, improve circulation, reduce pain, boost your energy and even reduce stress.
● Acupuncture – By carefully inserting tiny, sterile needles in certain areas of the body, acupuncture can help with a wide range of issues including arthritis, allergies, blood pressure, Attention Deficit Disorder, pain and swelling.
Now is the time to stop relying on pain medication and focus on your body healing naturally. Chiropractic care is a great way to get your body back in alignment so that you can experience natural pain relief. If you are looking for a proven chiropractic clinic in Golden Valley, St Louis Park, Plymouth or Minnetonka, MN, look no further than our dedicated staff at Advanced Medical of Twin Cities. To schedule an appointment with one of our chiropractors, give us a call today at (763) 541-1280.