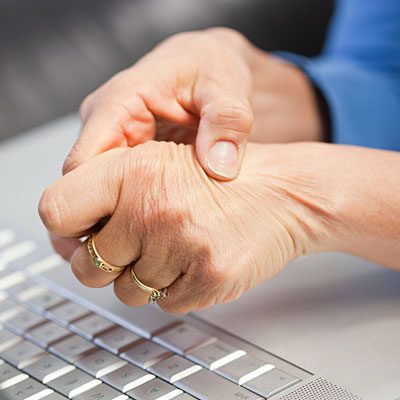 There are millions of Americans that suffer from arthritis pains every day. In many instances, the pain is worse during the winter months. You don't have to live with the pain! You may not think about visiting a chiropractor, who assumedly only deals with back pains, when you are feeling pains in your hands. Chiropractic care has been proven to help patients deal with the pain and inflammation from arthritis. Advanced Medical of Twin Cities wants to share with you some of the top reasons why our office can help you deal with the painful effects of arthritis.
It may come as no surprise that people who suffer from chronic pain find that pain is intensified during bouts of colder weather. Arthritis is a prime example. Muscles tend to stiffen up, joint pains intensify, and headaches are triggered. A visit to the chiropractor can help to alleviate these pains. Through use of techniques such as spinal manipulation, inflammation and muscle tensions can be immediately relieved.
Chiropractic Care Helps Relieve Pain Throughout The Body
It's possible to have multiple areas of extremity pain, such as elbow, shoulder, and knee pain. Multiple studies are showing how chiropractic approaches prove as effective treatment options in treating these areas. If you suffer from joint pain, our chiropractors can provide you with relief, much like other conventional therapies.
Chiropractic Care Helps To Relieve Stress
Dealing with arthritis, or anything that causes you pain and limits your mobility, can be incredibly stressful. If you throw in addictive pain pills and treatments that only treat the symptoms, you can find yourself in a completely different mindset. Stress has been shown to cause other issues in the body. Inflammation seems to be related to stress. This means that if you're suffering from arthritis, stress isn't doing you any favors. In fact, it could be making things worse. This is another reason chiropractic care for arthritis is ideal.
Chiropractic Care Helps To Decrease Inflammation
Arthritis can be a debilitating disease and interfere with your everyday life. If you are seeking a safe, natural treatment to manage the painful symptoms of arthritis, a chiropractic approach can be an option. Chiropractors are trained to use many techniques to help ease pain and tension that can be specific to your needs, including arthritis. The main goal in chiropractic care at Advanced Medical of Twin Cities is to alleviate pain by adjusting the spine and skeleton to relieve stress and correct alignment and balance within the body.
If you or your loved ones are suffering from arthritis or any other type of joint pain, we can help. Advanced Medical of Twin Cities even employs exercise and nutrition as part of a comprehensive treatment plan for those seeking relief from arthritis. Call us at (763) 541-1280 or use our online contact form for more information today!