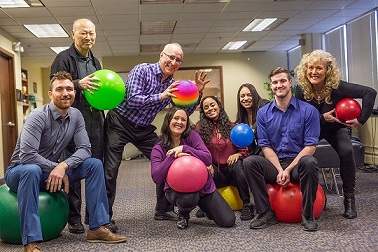 In the United States alone, chronic pain affects an estimated 50 million adults. It can have a profound impact on all aspects of your life: work, sleep, and cognitive functions alike. Therefore, seeking relief from chronic pain should be seen as a basic human right. Golden Valley residents suffering from chronic pain will know that they've tried many doctors in the past to find relief. Many also turn to massage and physical therapy as ways of managing their discomfort – could chiropractic be the answer?
Seeing A Chiropractor Versus A Doctor
Doctors and chiropractors provide complementary medical care, though they may offer different types of services. Your primary care doctor should be your go-to for any health issue, from stomach troubles to sore backs. They can refer you to specialists such as physical therapists for chronic pain relief and may prescribe medication or suggest surgery in severe cases.
Chiropractors take a unique approach. They use the body's own natural healing systems to promote optimal wellness. This type of care focuses on eliminating the causes of illness rather than simply treating symptoms. Their training focuses on manipulating the nervous and musculoskeletal systems. They can treat conditions like backache, joint pain, headaches, and arthritis by manipulating the spine and joints.
When should I see a Chiropractor? Chiropractors are experts in pain management and can assist you if you've suffered whiplash or any other musculoskeletal injury from a car accident. This could significantly reduce your discomfort. They can treat migraines by applying spinal manipulation. This helps to improve alignment and blood flow. To further alleviate symptoms, they may suggest making some dietary changes as well. Chiropractic care does not need to be reserved for severe pain. They also specialize in preventative medicine, helping you keep your alignment and nutrition optimal so as to avoid future health problems.
Why not book an appointment with a chiropractor today? Your chiropractor is the best person to tell when it's best not to see one. It is essential that you are honest about your past and medical history when meeting with a chiropractor for the first time. They may suggest seeing a doctor if any of the following conditions exist; arthritis, slippery or herniated disc/s, osteoporosis, spinal cancer, stroke history or an increased risk. Don't let this list stop you from booking a consultation with a chiropractor. After discussing your individual needs, they will determine if they can assist.
Making the decision: Chiropractor or Doctor? Decide whether it is better to see a chiropractor or doctor for your healthcare needs. Either option can have an immense positive effect on your wellbeing, so there's no need to feel pressured into making a choice. If natural and holistic treatment is what you seek, a chiropractor could be your ideal option. They won't just treat symptoms; they'll address the cause and work with you towards achieving optimal health.
Best of both worlds offered in Golden Valley, MN at Advanced Medical: If you are struggling to determine who you should see for what injury, worry no more! The team at Advanced Medical is made up of both Doctors of Chiropractic care, as well as Medical Doctors. It is a one-stop shop for all your medical needs. To book an appointment, contact our medical team at (763) 541-1280.