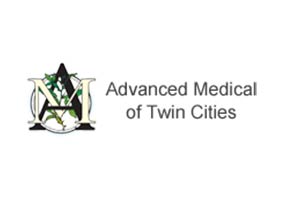 What would 20 people say about Acupuncture or Chiropractic care? Their answers may vary, depending on the condition they were being treated for and individual care plans. But what if you have never been to a Chiropractor before and never experienced it firsthand? This blog was created with you in mind!
Benefit 1: Less pain
Chiropractic care and acupuncture offer pain relief, both individually or together with other Chiropractic treatments. Acupuncture can be used alone or combined with other chiropractic treatments to reduce discomfort without the need for taking dangerous medications that could lead to addiction. While pain relief may not always be pleasant, especially chronic discomfort, acupuncture and chiropractic adjustments have the potential to provide comfort in these difficult times.
2nd Benefit: Stress reduction
Acupuncture and chiropractic care have the power to reduce anxiety and stress in times when life can feel like it's happening at full speed. These skills can make a big difference for your mental wellbeing as you will need time to relax, recharge, rest, and relax during acupuncture treatments which last anywhere from 20-40 minutes and leave you feeling refreshed and relaxed. Plus these non-invasive treatments are safe and effective.
3rd Benefit: Enhanced joint movement
Acupuncture and chiropractic care can enhance muscle flexibility and joint mobility. Regular visits may include Acupuncture, as well as other Chiropractic treatments like ultrasound, electro-stimulation, exercise, and manipulation of the spine and joint. Depending on your health objectives and treatment plan, how often you visit will vary based on how frequently needed.
4th Benefit: Increased performance
Chiropractic and Acupuncture can enhance athletic performance. From high school football players to golfers, any sport can benefit from injury prevention and maintenance care. Many professional athletes swear by acupuncture as a method for treating their injuries.
5th Benefit: Improved well-being
Acupuncture and chiropractic care can drastically improve your overall wellness and health. Feeling better physically or mentally will boost your confidence levels; having pain under control, and less anxiety are all as we age. This type of maintenance is especially essential for seniors.
At Advanced Medical of Twin Cities, you can take advantage of these and many more benefits.
Acupuncture can be utilized as an individual treatment or part of a comprehensive chiropractic plan. To learn more about how acupuncture may benefit you, call our Golden Valley acupuncturists at (763) 531-4280 to arrange an appointment.