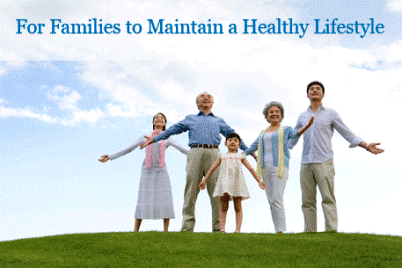 The staff at Advanced Medical of Twin Cities provides comprehensive healthcare to your entire family. We can serve as a one stop shop for all of your healthcare needs. When a member of your family has a health issue, you can be confident that we will evaluate the issue and work to find the root of the problem rather than masking the problem with over-the-counter pain medications. Some of our family chiropractic services include:
Chiropractic adjustments for members of your whole family: We provide safe and effective chiropractic adjustments for our patients from children to adults. Chiropractic adjustments can correct any misalignment of your spine that can put pressure on your nervous system and impact your body's ability to function optimally. Chiropractic adjustments can boost your immune system, improve your range of motion, flexibility, prevent injury, help you sleep, reduce headaches, and just make you feel better!
Injury treatment and rehabilitation: Over the course of your lifetime, you will sustain injuries. These may be from a fall, slip, car accident, from exercising, lifting or maybe you are managing chronic pain. Chiropractic care is a non-invasive treatment option to reduce pain, increase your strength, range of motion and flexibility to help you heal and prevent future injury.
Pregnancy care: Our staff has received special training to treat clients during pregnancy. Our chiropractic care can help with many of the normal discomforts of pregnancy, including decreasing morning sickness, decreasing pain and stiffness, swelling and general discomfort. Our chiropractic adjustments are also safe for even the smallest baby as they are extremely gentle. We also offer breastfeeding support.
Nutrition Support: The staff at Advanced Medical of Twin Cities also offers nutrition support if you are looking to develop a nutrition plan for you and your family.
Child wellness checkup: Even the tiniest members of your family can benefit from chiropractic adjustments. We are experienced with children from birth to adulthood and have found that our adjustments can make a positive impact on many different childhood issues including ADHD, ear infections, bed wetting, injuries after a tumble or just general healthcare.
Bring Your Family To Advanced Medical Of Twin Cities
Advanced Medical of Twin Cities works with many of the major insurance providers, and we offer a complimentary insurance check so that you can find out exactly what is covered with your specific plan. For more information about our family chiropractic care, give us a call at 763-541-1280.