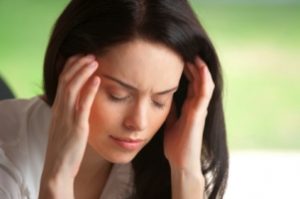 Have you been trying to manage your ongoing headaches without any success over the last few months or even years? If so, it is important to know that you are not alone. Our team at Advanced Medical of Twin Cities, is eager to come alongside you to help you manage your headaches going forward. We specialize in offering our clients holistic headache management services that will help you achieve relief naturally from these debilitating headaches. We get to the root of the issue.
Many individuals that struggle with headaches and migraines resort solely on headache medication for relief. While this does provide them relief, it doesn't help the body overcome any of the issues surrounding the headaches. Additionally, it can cause the individual to become dependent on these medications for any type of pain relief. This heavy use can end up causing more headaches for you down the road. Our team of medical professionals are proud to offer healthy solutions to the painful headaches that you've been dealing with. Instead of relying on headache medication, count on our staff to incorporate safe, natural treatment methods to help you achieve relief on your own.
Personalized Headache Management Plan
We all experience headaches for various reasons. For that reason, the same headache management plan will not work for all of our patients. That is why our dedicated team takes the time early on to get a true understanding of what may be causing these headaches. From there, we develop a personalized headache management plan that will focus on helping you achieve natural pain relief from these ongoing headaches. We'll place a strong emphasis on the following holistic treatment methods that are effective at fighting headaches:
● Chiropractic Care – Getting your body back into proper alignment through our chiropractic adjustments may be just the relief you have been looking for!
● Acupuncture – One of the oldest forms of natural medicine, acupuncture is a great way for your body to experience natural pain relief from the headaches that you have been struggling with.
● Massage Therapy – Through our massage therapy services, you'll be able to experience dozens of benefits including natural pain relief from your headaches.
Dealing with headaches on your own can be extremely difficult. At Advanced Medical of Twin Cities, we are ready to partner with you and help you achieve natural relief from these frustrating headaches. To learn more about our holistic headache management services, give us a call today at (763) 541-1280.