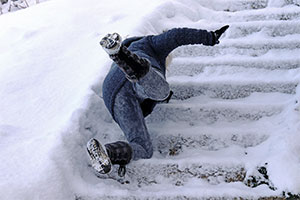 Advanced Medical of Twin Cities can help you recover from nearly any injury you have sustained. We have successfully helped countless patients recover from auto accidents, work accidents, falls, and sports-related accidents. Our ability to help you recover from an injury should not be news – in fact, this is exactly what our staff is trained to do. However, we have found that many people do not seek the help that they need to recover from injuries, maybe because they believe it will heal on its own, or maybe they simply do not know who would be able to help them. This barrier can really get in the way of individuals being able to make a full recovery which can increase the likelihood of re-injury.
Fully Recover From Your Injury
Our process of injury rehab not only offers the experience and expertise of our highly trained staff, it also provides an individualized treatment plan for our clients. The process of individualizing a plan provides structure and a timeline that gives you a clear estimate of the time needed for full recovery. If you have been one of those people who resists getting help because your injury does not seem so serious, or because you think it will heal just fine on its own, we want you to know that some injuries can actually get worse if not treated properly soon after they occur. Taking that first step toward treatment may be about the only effort you need to ensure that your rehab process begins. We will be happy to serve as a kind of accountability partner for you once you have scheduled your first appointment with us. If a rehab schedule is what will serve your long-term health best, that is the recommendation that we will make.
Injury Rehab Specialists in MN
We see it often that someone will sustain an injury and simply choose not to seek help. The reasons why are numerous, but the result is almost always the same—the injury worsens without treatment. Sometimes the injured person will seek help a first time, but then decide to complete their rehab on their own. But without guidance and scheduled treatment, the injury is not likely to respond well. Once you find your way into our office, however, your healing can begin. Injury rehab is most effective when it is provided by a highly trained professional, but also when it is done consistently. This is best determined by a professional, and if you have been injured, we hope you will seek the help you need to return to full health.
Call us at (763) 541-1280 and we will be happy to help you.