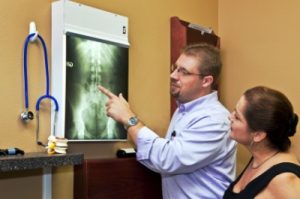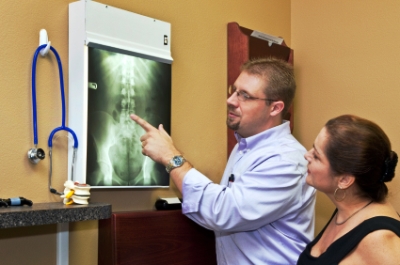 Have you been spending the last few days or even weeks dealing with significant lower back pain? Relying on pain medication and putting a heating pad on your lower back can only go so far when it comes to healing and getting you back to full strength. At Advanced Medical of Twin Cities, we specialize in providing natural pain relief solutions for any individual struggling with low back pain, regardless of their age. Conveniently located in Golden Valley, Minnesota offering you the services of medical doctors, chiropractors, rehab therapists, and other health care providers working together for your benefit – in one location.
What Causes Lower Back Pain
Lower back pain is one of the most common reasons why patients visit medical providers. Many medical professionals resort to prescribing pain medication or recommend an invasive procedure rather than helping the patient try to overcome the low back pain naturally. Low back pain is caused by a wide range of issues ranging from sports injuries, lifting something heavy, muscle strain, tension, poor posture, falls, pregnancy, herniated discs, etc. The good news is that you're not the only person in the area dealing with low back pain. At Advanced Medical of Twin Cities, our medical professionals regularly help patients achieve natural pain relief from their low back pain.
Low Back PainTreatment the Natural Way
The first important step to seeking natural low back pain relief is to setup a consultation with our experienced medical professionals. Our staff will take the time upfront with you to get a true understanding of the type of pain you're experiencing and where the trigger points of your pain may be. From there, we'll develop a custom natural treatment plan focused on providing you low back pain relief. All patients are different, so rest assured that your care will be personalized. The end goal with every patient that enters our doors is to help them get back to full strength the quickest and most natural way possible. Depending on the type of pain that you're experiencing, we may incorporate a variety of natural treatment options including chiropractic care, massage therapy and even acupuncture.
If you are fed up with the low back pain that has been holding you back these last few days, weeks or even months, it's time to seek some professional medical care. Rather than relying on a recommendation of pain medication or partaking in an invasive procedure, why not try out some natural treatment options? At Advanced Medical of Twin Cities, we're eager to provide you with a personalized natural treatment plan so that you can experience low back pain relief once and for all. To learn more about our effective natural treatment options, give us a call today at (763) 541-1280.