Massage, Chiropractic and Medical Classes and Workshops
We believe that the more you know the more healthy you can be. The best way to care for yourself and your family is to be trained to handle at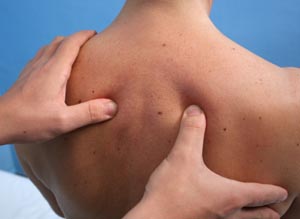 home conditions that you or your family can run into, for this reason we offer workshops and classes in different fields that we specialize in.
Stress Relief Class – Pressure Point Massage Therapy
In this hands-on 1 ½ hour class, you will learn the secrets of Pressure Point Therapy Massage. This class will teach you how to locate and release those stressed out and often painful muscles. you can learn the "How-to's of Pressure Point Therapy." The class is held at the Wellness Foundation of Minnesota / Advanced Medical of Twin Cities on Duluth Street in Golden Valley.
Tired of going to bed all stiff and sore, or worse, starting your day that way? Well, you don't have to feel that way any more! Our expert Instructors will teach you incredibly simple methods that help melt that stress away. Sounds incredible? Well, you're right, it is. Whether you're 10 or 80 years old, this class is for you. Bring a friend or family member, makes it more fun that way. Wouldn't it be nice to offer effective help to someone the next time you hear them say "I'm so stressed out", or "I am just so tight"? Well that is what you will learn in this class.
Highlights:
Hands-on training, expert instruction, Healthy, Fun and effective. Take home procedure guide. At the end of the class is a short survey and gift bag offers.
Price:
The full price of the class is $125 per attendee. Call us to inquire on family discounts.
Schedule
Our Class schedule changes based on demand. Call us at (763) 541-1280 for our current schedule