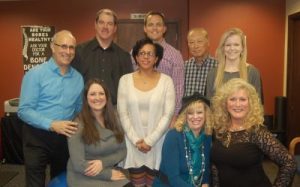 Searching for a way to alleviate the pain that you've been longing to get rid of? All too often, people go to the greatest lengths – even the emergency department in search of pain relief for an already chronic issue. No matter how acute or chronic, most doctors will give you a prescription and perhaps even give you a few different exercises to improve your health. Unfortunately, those meds only dull the pain temporarily and do not fix the underlying problem. At Advanced Medical of Twin Cities, we are your underlying problem identifiers. Serving the Golden Valley and St Louis Park, MN area, we are your pain relief doctors that can finally give you the help that you've been so desperately searching for.
Your First Visit
When you come into our office for the first time, we welcome you like family. All of us working at Advanced Medical of Twin Cities understand that pain is something that can become unbearable. So when you enter into our doors, we are all working for your benefit to find you the relief that you need. Our state-of-the-art facility offers a team approach to your care. We are all here to make your pain something of the past. For this reason, we will go over a thorough history and examination to determine the type of treatment you need. This may be done by doing diagnostic tests and determining the actual problem areas and sources of your pain. Once we do those things, we will sit down with you and go over a plan of action. Every patient is different and therefore, so is their treatment. We individualize your care and get you on the right path to wellness as soon as we can.
Pain Services
No matter what type of pain you are experiencing, we can help. We offer chiropractic care and adjustments to correct misaligned bones, joints, and so much more. We perform general medical care so that no illness or disease is gone untreated. We also offer injury rehabilitation to those that have suffered an injury and are looking for a place to recover properly. Massage therapy, acupuncture, and nutrition services are just a few of our many different services and opportunities for wellness that we provide. Through this holistic approach, it's very possible that you may be utilizing a multitude of these services to help with your pain.
Want to learn more or are you interested in making your appointment today? If you live in Golden Valley or St Louis Park, MN and you are looking for a pain relief doctor near you, contact Advanced Medical of Twin Cities today at (763) 541-1280.