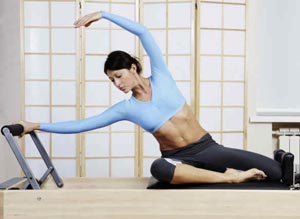 If you're in need of physical therapy, there's no better place to go than Advanced Medical of Twin Cities. At our chiropractic and medicine center, we provide a wide range of physical therapy treatments in Golden Valley, St Louis Park, Richfield, Minnetonka and Plymouth, MN. With chiropractors, massage therapists, acupuncturists, and medicine doctors at your disposal at our center, you can be sure that you're getting the most complete physical therapy treatment plan possible to ensure you fully recover from any injury or ailment you're currently suffering from. Whether you've just been injured or you're fighting a long-standing injury or condition, we're here to provide rehabilitative physical therapy services that will target your injuries or issue areas, speeding up the healing process as much as we can so that you can get back to living your life as usual without the burden and injury can place on your body and mind.
Physical Therapy Uses
Each patient we treat is different, and the types of physical therapy treatments we provide therefore vary significantly from patient to patient. To determine the best physical therapy treatments for each patient we see, it's necessary to understand why you're in need of physical therapy, whether it be for corrective or rehabilitative purposes, which areas of your body need to be targeted during treatment, and how severe your pain or condition is. We often use physical therapy treatments to address:
• Auto injuries, including whiplash
• Sports injuries, including repetitive strain sports injuries
• Work injuries, including repetitive strain work injuries
• Personal injuries
• Poor posture
• Chronic pain
• Old injuries that never fully healed
Once we gain a better understanding of your individual physical therapy needs, we'll be able to determine which physical therapy treatments may be right for you and create a personalized physical therapy treatment plan.
Individualized Physical Therapy Treatment Plans
The patients we see for physical therapy treatments are all ages and from all walks of life, including varying lifestyles, hobbies, daily strains, and more. That's why each patient's physical therapy treatment plan will vary significantly, including different types of treatments and different treatment schedules. To begin your treatment, we'll conduct a full evaluation with our medical doctor and a chiropractor to determine the type and severity of your injuries or condition. We'll then recommend one or more treatments, including chiropractic adjustments; massage therapy; acupuncture treatments; and corrective, strengthening, or rehabilitative physical therapy exercises.
The benefit of coming to Advanced Medical of Twin Cities for your physical therapy needs is that you can count on receiving full-body, comprehensive physical therapy treatments that aren't limited to only chiropractic care or medical treatments. With us, you'll receive every treatment you need, including chiropractic and medical treatments. To contact our Golden Valley, St Louis Park, Richfield, Minnetonka and Plymouth, Minnesota physical therapy experts, call us at (763) 541-1280, and begin your physical therapy treatment plan today.