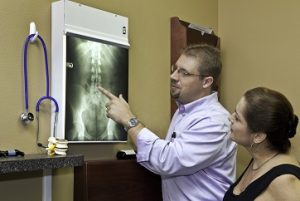 Looking for a medical team in MN that offers the total package when it comes to professional injury rehabilitation? What if this company was able to offer the total package without having to rely on pain medication or an invasive procedure? That's exactly what you get when partnering with our medical experts at Advanced Medical of Twin Cities. Injuries occur in all shapes and sizes. No matter what type of injury you are dealing with, we have a holistic treatment plan for you.
Focused on providing our patients natural pain relief from an injury, we create a personalized treatment plan for each individual that puts their trust in our medical professionals to help them with their rehabilitation. First, we take time to evaluate your body so that we can get a true understanding of the injury and identify the source(s) of your injury. You'll receive a full evaluation by one of our medical doctors and a chiropractor as well. From there, we will incorporate multiple holistic treatment methods to ensure that you achieve relief naturally and recover successfully from your injury. In addition to our natural treatment methods, we'll also incorporate an individualized plan of stretching and exercises to help with your injury as well. Our patients are able to rehab in our new and state of the art rehabilitation center while being monitored by our dedicated medical professionals.
Injury Relief Solutions
Our natural treatment methods work together to help get our clients back to full health. The primary injury relief solutions that we offer our patients includes the following:
● Chiropractic Care – Through spinal adjustments and manipulations, our chiropractors will get your spine back into proper alignment to help relieve the stress throughout your body.
● Massage Therapy – Our proven massage therapy services help speed up the recovery process, release toxins and can even help our patients mentally as well.
● Acupuncture Therapy – Using tiny needles, our acupuncturists will pinpoint the pain source(s) and provide the relief that you've been missing.
At Advanced Medical of Twin Cities, we love helping our patients in MN with their injury rehabilitation needs without having to rely on pain medication or an invasive procedure. If you are looking for natural relief from an injury, let our experienced medical professionals create a personalized treatment plan just for you. Contact us at (763) 541-1280 to schedule an appointment today.