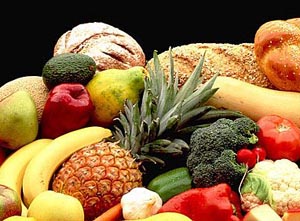 Suffering from a nutritional deficit is a leading cause of physical and mental conditions from which people suffer today. However, rather than seeking advice and being tested for how your body reacts to certain diets, you likely have become frustrated by more traditional medical options.
On the other hand, the right dieticians have proven how proper nutrition can improve our quality of life overall and address a number of specific issues along the way. Beyond just weight loss, weight gain, or weight management, holistic nutrition has other amazing benefits as well, including:
• Improved digestion
• Eliminating bloating
• Accelerating healing
• Relieving symptoms of chronic disease
• Increasing immunity
Nutrition Services is a Growing Method for Combating an Unhealthy Market
The routines we typically fall into when left to fend for ourselves are influenced by both our families of origin and the overhyped, undernourished food market of today. The misinformation floating around on the use of coffee, alcohol, and processed foods is staggering.
The false narratives and marketing lead many to believe that their health issues are in no way impacted by the foods they are eating. However, more and more patients who have found healing through the right diet are grateful to get off this train!
Treatment plans are being developed as a holistic approach to help heal through the use of the right foods and nutrients. While most people in our society see food and medicine as unrelated, patients are beginning to understand food as medicine.
Knowledge is Power
Finding yourself with a deficit of proper nutrition occurs regularly from a lack of understanding how foods and the market in which we live operate. However, with the help of trusted experts, nutritional care can become an integral part of your holistic care.
Nutrition in healthcare and healing is gaining more and more traction as studies continue to show improved wellness for those who have discovered this new way of life. While many of these concepts have been employed across the globe for centuries, they are just now finding a spotlight in the mainstream.
As licensed and registered dietitians in the state of Minnesota, the experienced professionals at Advanced Medical of Twin Cities begin with a nutritional consultation in order to gather information and develop a customized nutritional plan for each patient.
Call Advanced Medical of Twin Cities at 763-541-1280 or schedule an appointment online today!