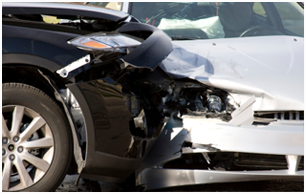 When you are involved in a car accident, you can suffer a wide variety of physical injuries on top of psychological trauma and financial stress. Some of the physical injuries are acute and need to be treated immediately by a health care provider, urgent care or emergency room and other injuries seem to be more nagging and linger for days, weeks or even months. Even minor injuries can be difficult to resolve. The impact of a car accident can result in injuries like whiplash, headaches, soft tissue injuries, Temporomandibular Joint Dysfunction (TMJ), back pain from pinched nerves and/or disc degeneration.
Non-Invasive Auto Accident Injury Treatment
Chiropractic care is ideal for the lingering injuries, pain and discomfort after a car accident. Broken bones and other acute injuries that are taken care of right after the accident are well defined and have a treatment plan that you can follow until you have healed. But, chronic pain and other less obvious injuries that you might not be able to "see" are more difficult to diagnose and treat. This is where chiropractic adjustments and massage therapy can be extremely helpful. Rather than relying on over the counter or prescription medications, our treatment options can provide you with immediate relief and promote your body's healing mechanism to kick in so that you benefit from long term relief as well.
Advanced Medical of Twin Cities has worked with many clients after auto accidents to help them feel back to pre-accident condition. Our staff takes an individualized approach to each treatment plan, carefully accessing your specific injuries so that we can develop a personalized approach to your recovery. This is generally a combination of multiple treatments including medical treatment, chiropractic adjustments, massage therapy, acupuncture, and injury rehabilitation. We get to know our clients well and work hard to make sure that we help you achieve your goals post accident. We can work with your insurance companies on what treatments are covered and offer flexible payment options if it turns out that you need to pay a portion of your bill out of pocket.
Chiropractic Care Effective For Car Accident Injuries
So, if you have been in a car accident recently, or many months ago, you do not have to just live with the pain and discomfort that you feel. The staff at Advanced Medical of Twin Cities can help you feel like you did before the accident, with our non-invasive treatment options. For more information, give us a call at 763-541-1280 or schedule an appointment.