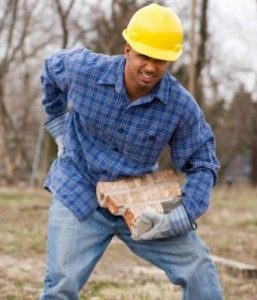 Work injuries come in all different shapes and sizes. From falls to chronic, repetitive motions, we have seen an assortment of work related injuries at Advanced Medical of Twin Cities. If you live in Golden Valley, MN and you feel like you may have a work injury, come visit us. Let us help you heal, get you on the right path to wellness, and keep that injury from coming back!
It's extremely important that if you get injured at work, you should immediately get checked out by a medical professional. A family member at one point said that he hurt his shoulder while lifting something at work. While he didn't feel like it was a big deal at first, he had to deal with this nightmare shoulder pain for years! Getting seen and treated quickly can prevent long term damage that could even keep you out of work for a long time. If you have a work related injury, we will fit you in right away. Through chiropractic care, we will help to identify the problem areas and work on correcting the issue.
Common Long-term Work Injury Issues
Some injuries are a lot less obvious than others. If you are working a 40 hour work week, it's likely that you are doing some repetitive actions over and over again. Whether that's typing on a computer, sitting at a desk, or lifting certain items, the repetitive motions and actions can cause some real issues down the road. Things like carpal tunnel and lower back pain are some common long term injury complaints. At Advanced Medical of Twin Cities, we can help to correct the issues and allow your body to heal.
Preventing Work Related Injuries
Just as it's important to get seen when you feel an injury, it's equally important to try and prevent those future work injuries from happening. Proper ergonomics are essential when it comes to maintaining your work health as well as minimizing stress on your body. Also, preventative chiropractic care does a great deal in helping to minimize your risk of a work related injury or any other injury for that matter!
No matter what type of work related injury you may have, it's important to seek care right away. For more information about chiropractic care and work injury rehab therapy Golden Valley, MN, give Advanced Medical of Twin Cities a call today at (763) 541-1280.