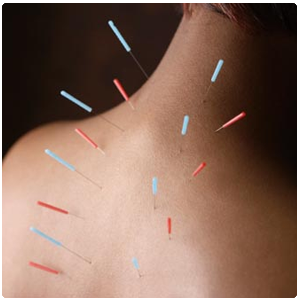 Acupuncture is a form of Traditional Chinese Medicine that is now often used by chiropractic care specialists because of the many benefits the treatment can offer. For patients suffering from pain, injuries, and conditions that can be helped or healed with other chiropractic care methods, acupuncture is often just as – if not more – effective. At Advanced Medical of Twin Cities, we offer acupuncture treatments to help patients suffering from a wide range of issues, including a long list of diseases and conditions, injuries, chronic pain, and more. If you're looking for an acupuncture clinic in Golden Valley, MN and want to be sure you're getting the best, most comprehensive treatment possible, our chiropractic treatment clinic is the place for you, offering acupuncture and other chiropractic care to help you heal and feel at your best every day.
Acupuncture Treatments for Conditions and Diseases
The benefits of acupuncture are astounding, providing relief for a wide range of conditions and diseases that can be difficult to treat through other methods. If you're suffering from a disease or condition that you have been unable to find an effective treatment for, acupuncture may be what you need to finally move forward and find relief from your symptoms and the ailment that's causing them. Among others, acupuncture can be instrumental in treating:
• Addictions
• Arthritis
• Allergies, sinus trouble, and hay fever
• Flu, colds, sore throats, and coughs
• Gall bladder disorders
• Rheumatism
• Sciatica
• Shingles
• Immune system deficiencies
• Indigestion and other gastrointestinal disorders
• Bronchial conditions
• Carpal Tunnel Syndrome
• Circulatory issues
• Neuralgia
• Emphysema
• Fibromyalgia
• Ulcers
• Urinary problems
• Blood pressure issues
• ADD/ADHD
• Polycystic Ovary Syndrome (PCOS)
Injury Rehabilitation Acupuncture
Acupuncture can also be used to treat several types of injuries, including:
• Work injuries
• Repetitive stress injuries, often caused by work or habitual postures
• Sports injuries
• Auto injuries, including whiplash
• Personal injuries, often involving slip-and-fall accidents
If you're suffering from an injury and believe you could benefit from acupuncture injury rehabilitation, we'll evaluate your pain, discomfort, and causes of your injury to ensure that acupuncture will be beneficial in treating or managing your injury and its symptoms effectively.
Pain Relief Acupuncture
Whether your pain is caused by an injury, a disease or condition, or otherwise, acupuncture can be a highly effective chronic pain relief treatment that can allow you to live without pain or with far less pain than you do today. Acupuncture is capable of treating and eliminating:
• Shoulder pain
• Neck pain
• Back pain
• Joint pain
• Arthritis pain
• PMS pains
• Pregnancy pain
• Leg and knee pain
• Hip pain
Additional Benefits of Acupuncture Treatments
In addition to providing relief for pain, injuries, and conditions and diseases, acupuncture can be effective in providing relief for pregnant mothers suffering from pregnancy problems, patients suffering from depression, anxiety, stress, infertility, insomnia, and more. If you could benefit from any of these positive side effects of acupuncture, contact the Golden Valley, Minnesota acupuncturists of Advanced Medical of Twin Cities today at (763) 541-1280 to begin your acupuncture treatments.