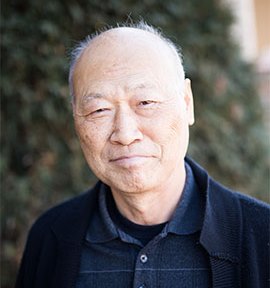 Acupuncture can be an extremely effective treatment for a variety of health issues, especially when it is applied by professionals who have been trained in its proper use.  The staff of Advanced Medical of Twin Cities has worked diligently to understand and apply the principles of this ancient and proven treatment.  It can be said that acupuncture, as one of the oldest treatments known to humankind, is extremely well known by some and completely unknown to others.  More than four thousand years ago, acupuncture was employed with increasing frequency in China and gradually became a reliable treatment for pain and healing.  Acupuncturists insert fine needles into the body's pressure points and the needles release tension and encourage the body to initiate its own healing processes. Dr. Wook H. Kim M.D. is a staff member at Advanced Medical of the Twin Cities and is located in Golden Valley, Minnesota.
Acupuncture Specialist in MN
Though acupuncture is not appropriate for all health concerns, it is extremely effective in the treatment of many issues.  Acupuncture can relieve the symptoms of many kinds of afflictions and causes of pain.  It can be especially helpful in treating the following conditions:
Arthritis: the pain experienced by people suffering from arthritis can be occasionally overwhelming. Acupuncture can provide both short-term relief and long-term improvement.
Chronic headaches: acupuncture is a very good treatment for headaches, especially if your headaches are caused by, or related to, stress. The immediate effects of acupuncture typically releases tension which can alleviate the headache you are experiencing now.
Tendinitis: while most cases of tendinitis are not serious, they are always extremely painful, but acupuncture can reduce the amount of time you spend feeling the pain from tendinitis.
Chronic fatigue
Respiratory problems
Issues with digestion
Dysmenorrhea
Effectiveness of Acupuncture
Acupuncture is also an effective treatment of many types of injuries suffered in car accidents, work accidents, falls, and generalized body pain.  One of the many benefits of coming to Advanced Medical of Twin Cities is that when we treat our clients with acupuncture, we not only know what we are doing, we apply the principles of acupuncture with gentleness and precision.  When we perform acupuncture, we explain to our clients exactly what we are doing and what they can expect from the experience.  It typically does not take long for our acupuncture clients to feel a calming sense of warmth and the release of tension.
If you have had acupuncture treatment before, you know how soothing and helpful it can be.  If you want to find out more, or if you would like to schedule an appointment, call us (763) 541-1280