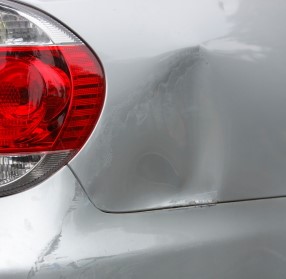 Every time that you put yourself in a vehicle and drive across town in MN, you are putting your body at risk of injury. The unfortunate news is that auto accidents happen far too often. In turn, individuals are left with bodily injuries and lots of pain. Before you are convinced to rely on pain medication for relief from your auto accident, we encourage you to set up a consultation with our auto accident injury relief experts. At Advanced Medical of Twin Cities, our approach focuses on natural pain relief and recovery, which often provides much safer, more effective results without having to commit to an invasive procedure. Even in a minor car accident you can suffer from soft tissue injuries like whiplash. Your injuries may start with a sore neck a day or two after your accident.
Injury Signs to Look for after an Accident
Not all injuries are present immediately after an auto accident. With the adrenaline running high, the pain may not be present for a few hours or even days. There are some common signs to keep an eye out for that could be an indicator that you've been injured during the unexpected car accident. These injury signs include:
● Stiffness
● Headaches
● Muscle Spasms
● Inflammation in Neck or Back
● Jaw Pain/Temporomandibular Joint Dysfunction (TMJ)
● Pinched Nerve
● Nausea
● Many More!
Natural Treatment Options for Car Accidents
Whether you are dealing with whiplash, shoulder pain, back pain, etc., our team of medical professionals have natural treatment options that will provide you pain relief effectively. Once you stop by our office for an evaluation, we'll determine your specific injuries and create a personalized treatment plan for you that is centered around these natural treatment options. Your treatment plan will incorporate one or more of the following auto accident injury relief options:
● Chiropractic Care – After you experience our top-notch chiropractic adjustments and manipulations, you'll experience natural pain relief from your injury. Our chiropractors will work to get your spine and rest of the body back into proper alignment. In turn, the stress and tension you've experienced after the accident will subside.
● Acupuncture – Through this popular treatment option, we'll use tiny needles to help stimulate your body's innate healing abilities. This treatment plan will help you recover and restore your health quickly.
● Massage Therapy – Say goodbye to those muscle spasms, stress, and pain that are wearing you down. Our massage therapy services will provide you the injury relief that you've been so desperately seeking.
If you have recently been involved in an auto accident in MN, don't ignore the signs that you may be injured. Pick up the phone and contact our team at Advanced Medical of Twin Cities today. We're here to provide you the auto accident injury relief that you've been seeking naturally. To schedule a consultation, give us a call today at (763) 541-1280.