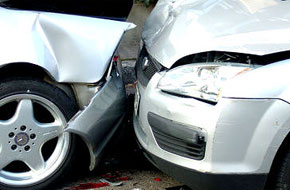 Advanced Medical of Twin Cities offers exceptional service to clients who need rehabilitation after auto accidents.  If you have been in a car accident and are in pain or are struggling with your recovery, we want you to know that you have access to a chiropractic healthcare provider who can help you.  Our staff has the experience and expertise to provide rehabilitative relief following an auto accident. Auto accidents are among the most common points of origin for chiropractic care, and we have worked hard to translate our knowledge into effective treatment of auto accident injuries.
Auto Accident Injury Recovery
If you have been in a car accident, we can evaluate your injuries and help you on your journey back to full health.  First, though, we want you to know that we will treat you as an individual and address your chiropractic issues based on your unique circumstances before applying our expertise and experience.  Car accidents often cause issues in individuals that require spinal rehabilitation, a category of treatment protocols that give us a range of possible ways of treating you.
After an auto accident, you may know immediately that something is wrong and you need treatment.  But the effects of a car accident may not appear right away.  Whichever is the case for you, it will be important for you to understand the common bodily responses to car accidents.  If you experience any of the following symptoms after an auto accident, you may need treatment:
Whiplash, mainly associated with neck injuries, caused by the sharp movement of the head during a car accident.
Pain, tingling, numbness, or stiffness appearing in one or more parts of your body after the auto accident.
Fatigue or disrupted sleep patterns following your accident.
Disorientation, which can result in vertigo, a longer-term dizziness that can occur because of physical trauma, such as a car accident.
Blurry vision.
Tinnitus, a ringing in your ears that does not go away.
Nausea or vomiting.
Headaches, which could indicate that you have a concussion.
Following a car accident, you may also need massage therapy. Massage therapy can be as helpful to you if you have been in a car accident and emerged with minimal injuries, but have muscle aches and the feeling of having been beaten up.
Auto accidents are a classic example of trauma that responds well to spinal adjustment.  And when you lend us your trust and we treat your injuries with our care and expertise, you will be back on the road to full health before long.  To schedule an appointment, call Advanced Medical of Twin Cities at (763) 541-1280.