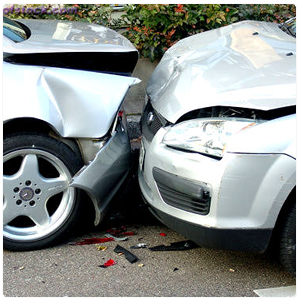 Car accidents can cause major health issues, even if they are not major. Oftentimes car accidents no matter how minor produce a whiplash action and cause neck injury, this injury is the damage of soft tissue structure. Abnormal joint function is common after whiplash trauma and can lead to a variety of disorders, including but not limited to the following:
● Headaches
● Muscle spasms/inflammation in the neck and/or back
● Temporomandibular Joint Dysfunction (TMJ) "Jaw Problems"
● Pinched Nerves
● Disc degeneration and arthritic changes
● Chronic pain syndromes
Chiropractic Treatment for Car Accidents
If you've been the victim of an auto accident, chiropractic care can provide you with much needed relief. Whether you've been seriously or minimally injured in a car accident, the team of medical professionals at Advanced Medical of Twin Cities are here to bring you a well rounded treatment to get you back to pre-injury relief. We are here to make sure that our professional team treats you with the utmost professionalism and helps get you back to day-to-day life.
Diagnose, Treat Injury & Pain from Auto Accident
If you have been involved in a car accident, our team will work with you to help overcome your injuries and stabilize your spinal system. As an auto accident chiropractor, we are especially trained to deal with the common and lesser known injuries a motor vehicle accident can bring. Whiplash, neck pain, and back injuries are among the diagnoses he works with every single day.
In addition, with our great team of medical and health care professionals we can provide you with massage, and injury rehab, all in one location. As pain pills won't heal inflamed tendons, and muscle relaxers won't heal torn muscles. Chiropractic care and specific exercise programs are the best treatment for patients injured in a motor vehicle accident.
Studies show that whiplash patients make a quicker, less painful recovery, return to work and activities faster when being treated by a chiropractor, when compared to using medications.
What is important is that ALL Research has shown that chiropractic has been a very effective approach to healing whiplash. The findings of success with this problem are so compelling it led to the conclusion that Chiropractic Is The Only Proven Effective Treatment For Whiplash In Chronic Cases! Having both medical and chiropractic professionals co-treating your injuries, the doctors of Advanced Medical are able to achieve better than average results for most patients suffering from car accident related injuries.