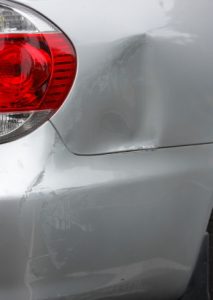 Even minor car accidents can cause major physical problems. If you have been in a car accident and did not think you needed immediate medical help, you may still want to seek the help of a chiropractor to ensure that your body is healing the way it should. The staff of Advanced Medical of Twin Cities is armed with the most up-to-date research and methods for treating injuries that result from car accidents, and we are ready to help you recover from your accident.
In addition to helping you feel better and find relief from pain and stiffness, we can also help you by providing documentation of the nature of your injuries for insurance purposes. We can provide you with a comprehensive treatment plan, using our expertise in the full range of matters pertaining to car accident recovery. If you are seeking a settlement with an insurance company as a result of your injury, we understand that that is also a part of the healing process. But in a more immediate sense, helping you by providing chiropractic care can help you find relief from your physical injuries.
Treating Injuries after a Car Accident
Our team can help you with the full range of injuries that can result from car accidents. Because we understand not only the individual systems of the human body but how those systems interact with each other, chiropractic care is effective in the healing process for the vast majority of our clients. A partial list of the more common injuries that we can treat effectively is below:
● Soft-tissue Injuries, including muscle pulls, strains, and tears; bruising and impact pain.
● Fractures and bone breaks.
● Joint sprains.
● Concussions
Chiropractic Treatment for Auto Accidents
Seeking medical help for major injuries may not seem obvious and easy to determine. It tends to be the less severe and/or less obvious injuries that create reluctance or hesitation in people who have been in car accidents. We cannot stress strongly enough how important it is to get treatment for even the most minor car accident injury. The systems of our bodies not only interact, but in many situations they compensate for one another. You may feel low-level pain after your car accident, but you could have a more serious injury than you realize. If you are using pain reducers, such as acetaminophen or ibuprofen, the chances are good that you need at least a chiropractic consultation. Advanced Medical of Twin Cities is happy to provide that for you.
Our primary goal is to help our clients not just feel better following their car accidents, but to heal from them. Our training and experience have helped countless people following car accidents. So, if you have been in a car accident, please consider making contact so we can help get you back to a more optimal state of health. Call us at (763) 541-1280 today to schedule an appointment.